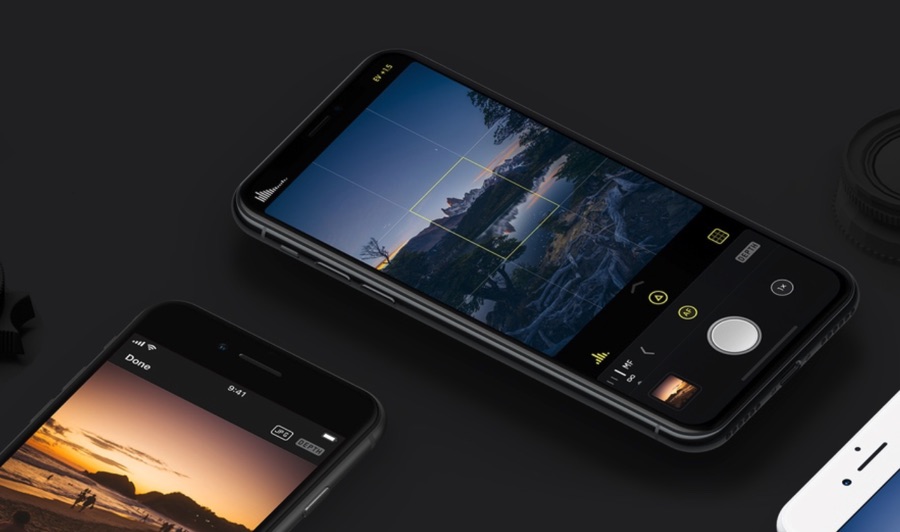 iPhone's Camera has become quite powerful over the years, however it is still limited by its software. The stock Camera app is notoriously limited when it comes to offering users the ability to change camera settings. Thankfully there are many great third-party apps fill in the gap by enabling users to change camera settings.
When you have a viable option of using your phone as a camera to capture the best moments, carrying a DSLR seems impractical. And if you are an iPhone user, you know how well its camera performs. However, there is so much that its own features cannot fulfill. Good news? There are several best photography apps for iPhone that make this smartphone wear the crown!
Here are some of the best photography apps for iPhone that you should download right now.
Halide Camera
ProCam 6
Obscura 2
ProCamera
Hydra
Halide Camera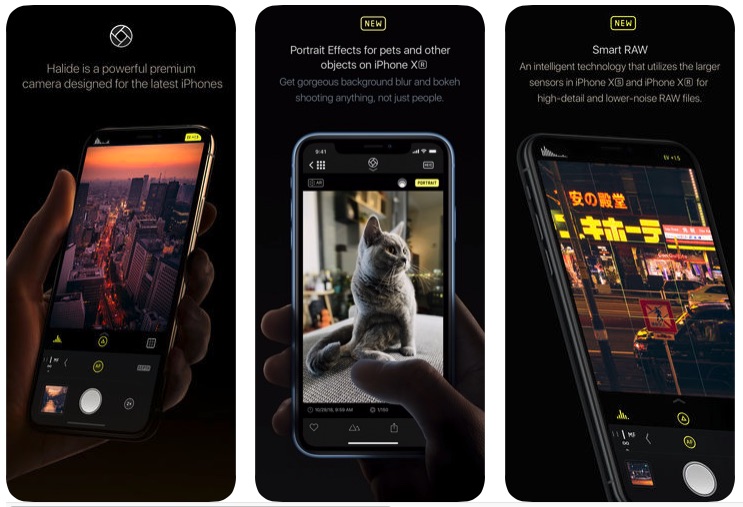 First on our list of best Photography apps for iPhone is Halide Camera, which is well deserved to be called as an award-winning app. Halide has been recognized by many industry leaders as 'the best' and 'must-have' app. When it comes to attention to detail, it stands unparalleled. It brings you with high-end tools and convenient UI designed for iPhone 8 and iPhone X. it takes only a swipe to change exposure and manual focus! 
What's more to fall in love with this app includes focus peaking, live histograms, manual depth, adaptive level grid, and RAW JPG, TIFF or HEIC for the high-quality shots. It also gives you a quick review of the last shots!
Get this app in as low as $5 here.
ProCam 6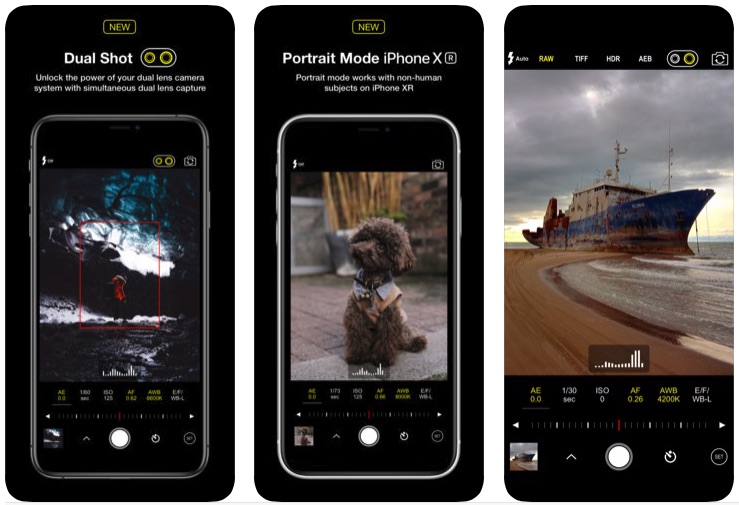 Here goes our second best photography app for iPhone –  The ProCam 6 app a true DSLR-like camera. With just 32.4MB in size, excellent control, and quality photo and video editing features, it pushes the limit of iOS photography. It gives you dozens of shooting modes such as night mode, burst mode, portrait mode, slow shutter mode, 3D photos, and time-lapse. 
It's Auto Exposure Bracketing with RAW support, live light level histogram, still, photo capture during video recording, ability to add background music and real-time video stabilization is what makes it a go-to photography app for your iPhone. To download this app for only $5.99, visit here.
Obscura 2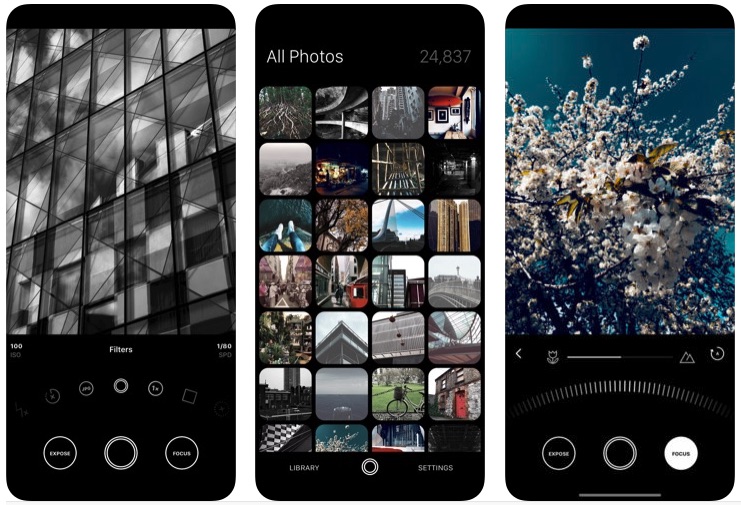 If you ask me how would I take my iPhone camera to the next level, my answer would be 'by downloading Obscura 2. This photography app is designed to capture beautiful images quickly and easily. Its Control Wheel lets you capture an image in a portrait or landscape mode without any hassle. You just have to use your thumb- forget about mishandling your iPhone in a hurry! 
Likewise, Halide, you can capture in RAW, HEIC and JPEG formats. Its stunning filter arsenal has won many hearts, such as sepia, Black & White and Analogue filter pack. What's more? Browse the whole library with a single swipe. 
Download this app now for $4.99.
ProCamera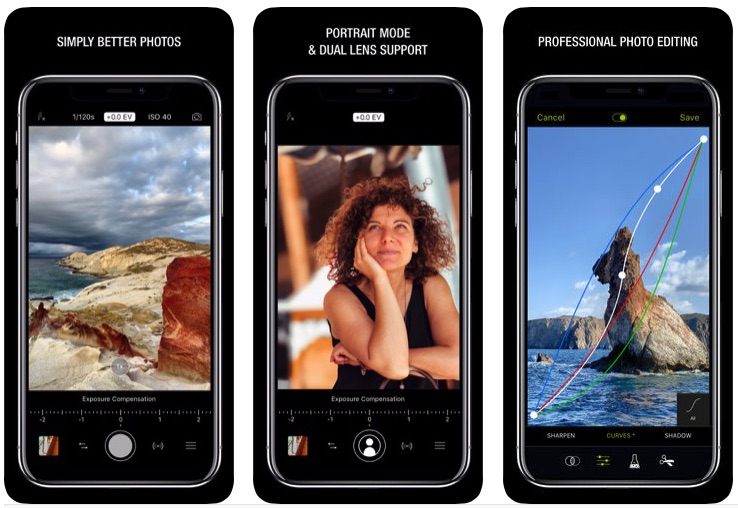 It wouldn't be wrong if we call it 'the leading professional camera app' for iOS. It caters to the needs of enthusiasts, creatives and pros. Although it has been here from quite a while now- ten years- it has remained successful in helping iPhone users to make most out of the iPhone camera. Even the New York Times endorsed it and stated, 'the high-end crowd swears by it.'
ProCamera gives you maximum control over your iPhone's camera. It goes way beyond in giving you excellent photography experience; it brings adaptable video recording mode coupled with a detailed photo editing suite. 
Enjoy the best ever photography experience with its independent focus & exposure control, portrait mode & dual lens as well as RAW, TIFF, JPG and HEIF support. It also brings Apple to watch remote control, rapid-fire mode, a code scanner, and 3D Tiltmeter. 
You can download ProCamera from the App Store for $3.99. 
Hydra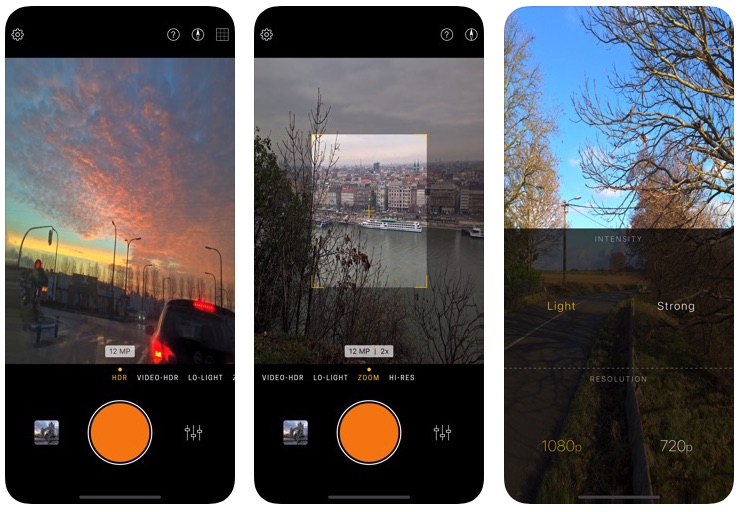 Last but not least on our list of best photography apps for 2019 we have Hydra with some innovative technology to capture beautiful images. Even if you have difficult lighting conditions, it does not stop you from taking stunning pictures. With its capability to merge up to 60 frames, it captures high-quality images. If on one hand, it has 32-megapixel high-resolution images, it has the latest camera APIs and GPU technologies. 
It brings 5 capturing modes i.e. HDR, Video-HDR, Lo-Light, and Hi-Res and is considered best for static scenes. It comes with a size of 18.1 MB with a price tag of $4.99 and is available on the app store.
You can download the Hydra Photography app for iPhone here.
So this was our list of best photography apps for iPhone. Did we miss your favorite photography app for iPhone? Let us know about the app you use in the comments section below.