One of the great things about modern life is the ability to earn an extra-legal income using only your phone.  There is a vast array of real money apps available on the market that allow you to bring in the extra revenue stream from things like getting paid to eat, money back on your shopping, or paying for the big bucks in mobile phone casinos. To this end, the App Store has something for every pocket. Read on to learn about some amazing apps that allow you to earn cash using your iPhone.
Perk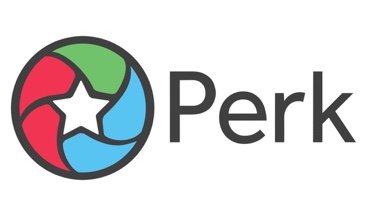 Perk differs from other real money apps in that instead of focusing on a particular pastime or specifically a set task, Perk rewards you for everything you do on your phone, which it then converts into points, which are redeemable at PayPal. The app works by taking an analytical approach to your downloaded apps, browsers, search tools, etc, and is great because it allows you to earn from a simple search or streaming a video, doing some shopping, or enjoying gaming. One thing though, Perkers are limited to Perk-operated apps and websites and the best use of the points is by switching them for gift cards, prizes, or the PayPal option outlined above.
Quidco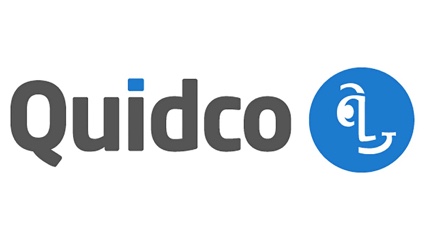 This is a great way to make money back on your purchases, both in-store and online. It's been around a while and works with thousands of online retailers, so there is always something for any shopper. All you have to do is enable cookies and make sure you go through their site, or in this case, the app prior to purchase, and your transaction will be tracked. In a number of days, the money will be deposited in your bank account – it's just simple as that. Rates of their partners are rising all the time and, what's more, they offer great account-boosting deals. You'll be making your money back before you know it.
Easy Shift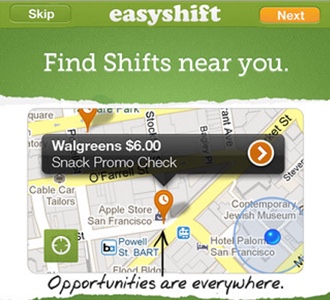 The Easy Shift App is available at EasyShiftApp.com and is a mobile application that allows people to make real money by finding and completing tasks in their spare time. It's basically crowdsourcing and while the money is small, the shifts are designed to only take a few minutes to complete but can be picked up for eating and shopping and such like, not bad things to get paid for. Plus, users who sign up for the service can do as many or as few tasks as they like to earn extra money each month. It's simple to use, after registration users are able to see all the potential offers in their local area and it could be anywhere close by.
Once offers/missions have been accepted, they have a short shelf life in order to re-release it for other keen earners to accept should the original accepter's time expire before completion. Also, the more tasks you complete, the higher the levels you unlock giving you greater access to higher-paying shifts.  This really is a great way to earn real money from home, and most of the tasks will form part of your daily routine anyway.
Pact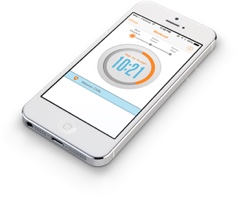 If eating all that food and getting paid for it has impacted your waistline, then here is an app that pays you to work it all off again. Pact is an app that gives you money if you make your fitness goals. The app doesn't just count whenever you check in at the gym but also works at other fitness centers, outdoor runs, walks, bike rides, and other physical activities. It's all measured by the familiar tech devices, which most of you already wear on your person and sync to the app. This could be Fitbit, RunKeeper, MyFitness, etc. By logging your meals on MyFitnessPal.com and banking your vegetable intake, the app also encourages healthy eating and works by making a pact with your good self to exercise more, eat better and generally improve your lifestyle. Get better, get paid – perfect.