For many iPhone and iPad users most of the time they spend on these devices is spent using Mobile Safari browser. Safari like many other stock iOS apps is full of features that are hiding in plain site. If you are new to iOS or haven't explored Safari's hidden feature that much, then you have come to the right place and as that is exactly what we are going to talk about in this article.
If you use Safari on your iPhone, iPad or iPod touch, then knowing these 5 super useful tips and tricks can make the experience of using this particular app a lot more fun and convenient.
Read on to learn about all the super useful iPad and iPhone Safari tips and tricks that you should be familiar with. You can also watch all these tips in action in the video above.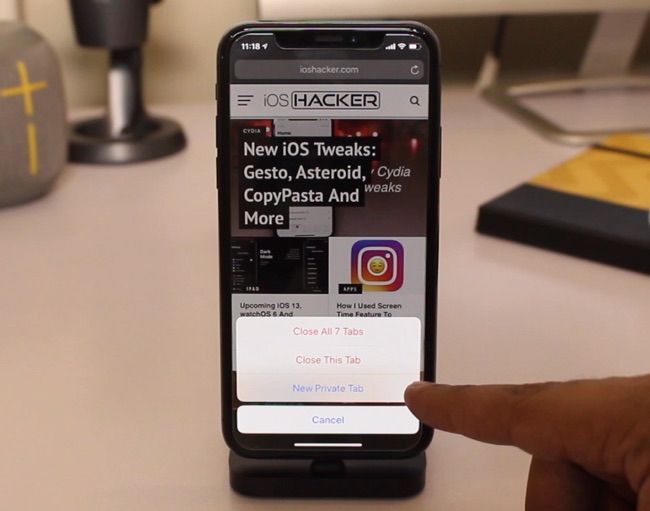 Close all opened tabs at once: You can instantly close all opened website tabs in Safari by performing a single action. No matter if you have 5 tabs opened or 500, you can quickly close them all by long pressing on the tab switcher button, and then tapping on the Close All Tabs option.
Quickly jump to previous or next pages: If you have visited many pages on a single tab, you can quickly and directly jump to one of the previous pages by long pressing on the back button and from the history menu tapping on the web page you want to visit again. This also works if you want to go forward to a page, in this case you can tap and hold on the forward/next button.
Open link in new tab: There are many ways to open a link in a new tab. You can long press on a link and then tap on Open In New Tab button. On a 3D Touch enabled device you can pressure tap on a link and then on the preview popup swipe up to access the Open In New Tab option. One lesser known way of opening a link in new tab involves tapping on the link with two fingers. This in my opinion is the fastest way of opening links in new tab, provided you get used to of performing this complex gesture.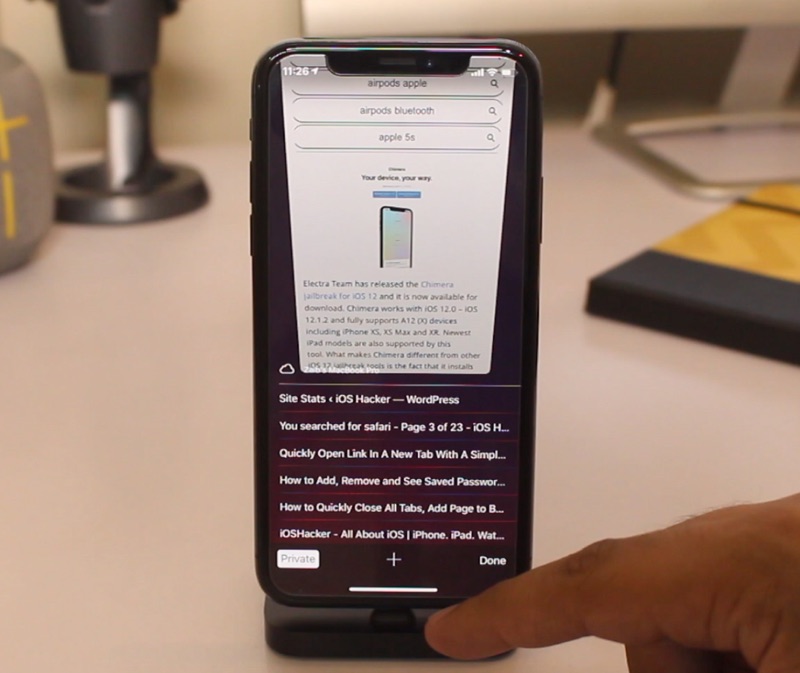 Access pages opened on your Mac: If you are a desktop Safari user, you can quickly open any web page that is currently open on your Mac by accessing the tab switcher screen and then swiping up.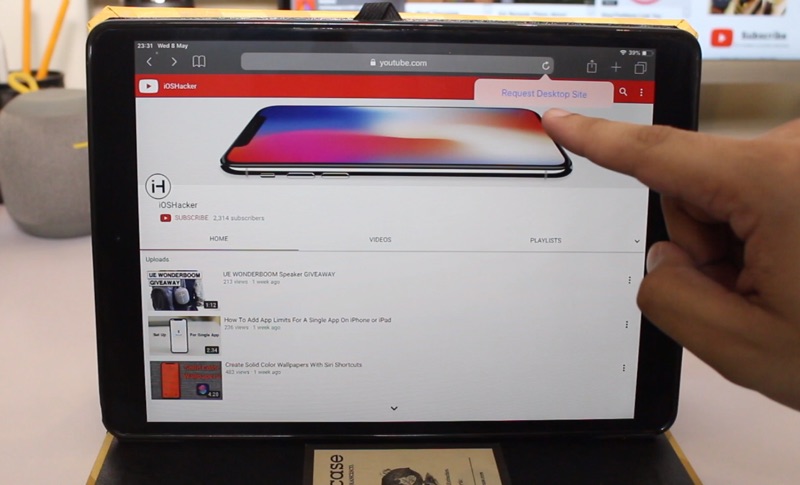 Quickly request desktop site: You can instantly request the desktop version of a website by long pressing on the refresh button and then tapping on the 'Request Desktop Site' option. This is particularly useful for iPad users who are forced to use the Mobile version of many websites even though their device can easily display the desktop version.