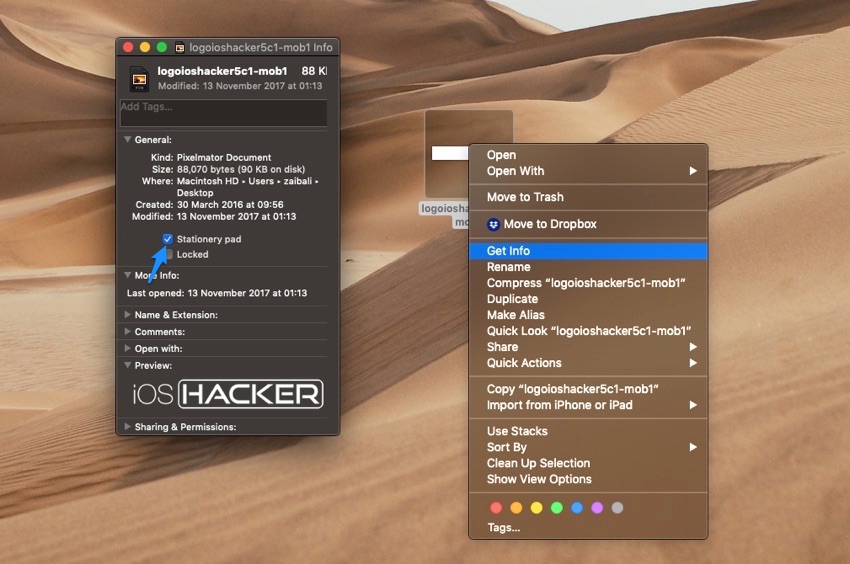 If you work with template files on your Mac on a regular basis, then we have a tip that will make your life a lot easier. macOS has a useful feature hiding in plain sight that allows users to identify template files as, well template files. After you have marked your template files with this feature, macOS will know that you don't wish to edit the original version of this file and only want to use it as a template.
Then the next time you open the template file in any editing app of your choice macOS will open a copy of the said file instead of opening the original. This way you can edit the template just the way you like and save it as a new file.
You can mark any file as a template file by following a few simple steps.
Simply right-click on the file's icon and then tap on 'Get Info' option.
Next from the get info menu check mark the 'Stationary Pad' option.
That's it, now macOS will recognize this file as a template file and will always open a copy version of it every time you open it
The Stationary Pad option can be useful in many instances and can help you in preventing the original template file accidentally. This is not a new feature however not many people are familiar with what the Stationary Pad option does and how useful it can be.
You can use this feature with any type of template including image templates, document templates and more.
(via)