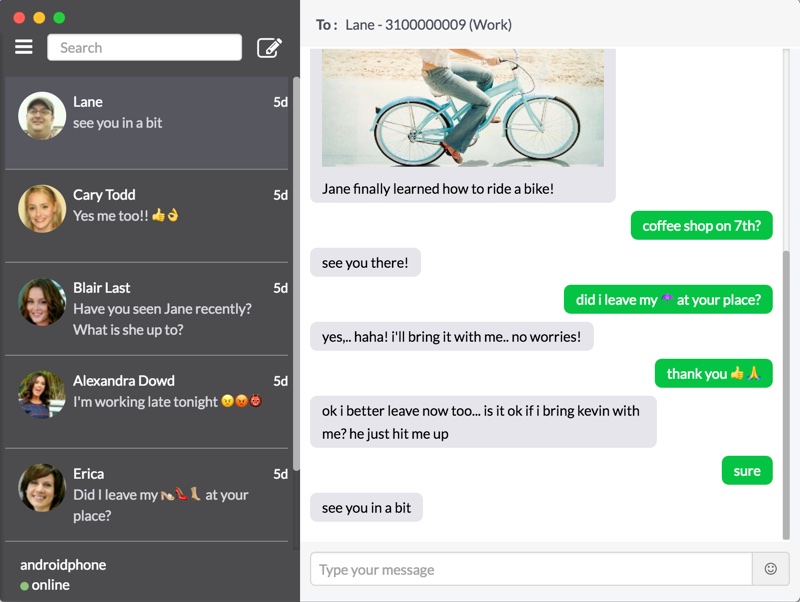 The stock Messages app lets you send and receive SMS text messages and iMessage right from your Mac. This is super useful for iPhone users as they can read and respond to messages without having to switch to their smartphone and with the comfort of their Mac's physical keyboard.
Sadly Messages app is only limited to iPhone, so Android users cannot use the same functionality even for SMS text messages on their Mac. A third-party app called AirText is here to solve this problem by bringing Messages app-like experience for Android users. The application lets you send and receive Android text messages on your Mac. You can read the messages and respond to them without even touching your Android device.
The app has features like secured encryption, fast syncing between mobile device and the app, multi-platform support with clients for Mac, Windows and even iPad, support for group messaging and MMS, and more.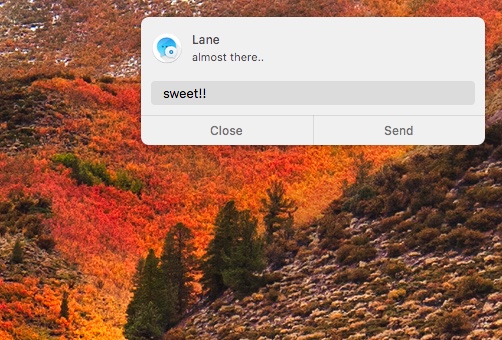 One of the great features of AirText app is that it not only gives you push notifications for Android SMS on your Mac, but it will also let you respond to them using macOS's quick response functionality. This makes it easier for users to quickly respond to messages without leaving the app they are currently using.
AirText app is available on a subscription basis and costs $4.99 a month. If you think this is a bit too much for having the ability to receive Android texts on your Mac, then you are probably not alone. However if you can ignore the fact that it costs that much per month, then AirText is probably a great option for Android users looking to get Messages app like functionality. A free version is also available but that is limited to 5 messages a day.