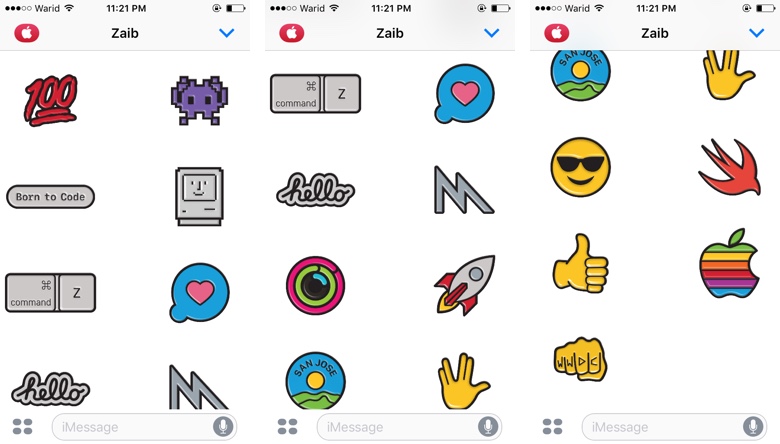 Apple has just updated the official WWDC app with new features. The update comes a week before the event is scheduled to kick off on June 5th. At WWDC Apple is expected to announce iOS 11, macOS 10.13, watchOS 4 and tvOS 11. Hardware products are also expected with new models of Mac and iPad rumored to be launching at the event. In addition to announcing software and hardware products Apple also holds special developer sessions for people attending the conference.
The new update brings several new features to the WWDC app. Apple has added an iMessage sticker pack to the app, which can be enabled after installing the app from the App Store and then accessing it through App Store section in the iMessage app.
Other than the sticker pack, the new WWDC app update adds ability for users to watch curated video playlists based on featured themes, important venue information in the new Venue tab, use all features the app has to offer without signing in and view interactive street and venue maps right inside the app.
You can download the WWDC app for iPhone, iPad, iMessage and Apple Watch for free.
(Thanks Jawad)