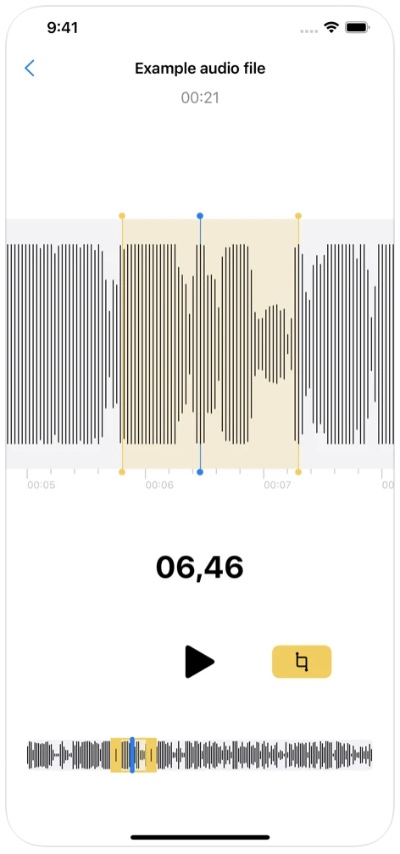 If you deal with a lot of audio files on your iPhone or iPad, then we have got a nice little app for you that will make your life a lot easier. The newly released Audio Trimmer app for iOS makes it possible for users to edit any audio file right on their mobile device.
What makes Audio Trimmer app great is that it is very simple and serves only one purpose, which makes it perfect for those looking for clutter free user experience.
With Audio Trimmer app you can edit and trim any audio file on your iPhone or iPad. Editing audio with this app is very easy thanks to the simple to use pinch to zoom gesture that provides precision when editing.
To crop an audio you can simply move the yellow selection tool and include the part of audio file that you want in the final file. Once you have cropped an audio file to include the section of your choice you can save it.
You can download the Audio Trimmer – Trim Audio app from the App Store, where it is available as a free download. The app runs natively on both iPhone and iPad.