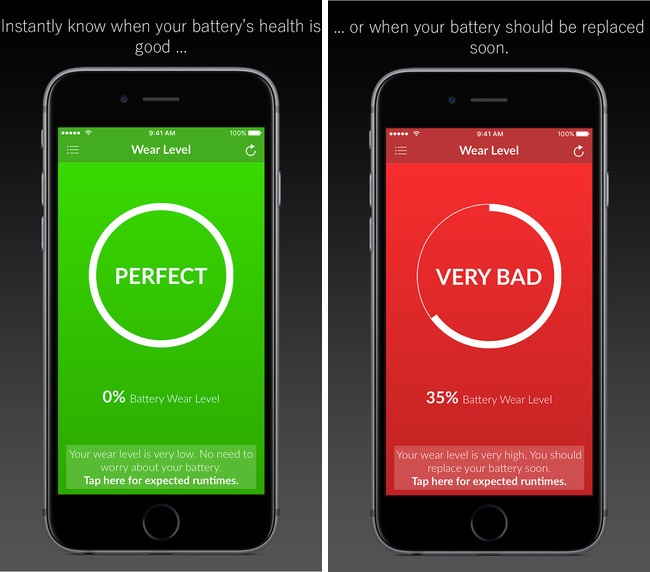 If you are someone who remains concerned about the health of his or her iOS device's battery life, then you should check out the Battery Life app. The newly released app allows users to view internal battery statistics for their iPhone, iPad or iPod touch. The level of detail this app offers is something you would usually expect from a Cydia app, not something available through the App Store. The app gives user a clear view of their device's battery condition as it employs techniques to identify any defects in it. This is great for users who are getting lower than usual battery life on their iPhone and want to know if there's something wrong with its hardware.
With Battery Life app you can measure the level of battery wear. This information can be very crucial when deciding if your gadget needs a battery replacement or not. The app is also capable of showing the adjusted runtimes for the battery or display the in-depth raw data to the user. From tweak's UI you can view the runtimes for different things you do on your device such as 3G/4G browsing, talktime, WiFi usage, video and audio stats as well as when your device was on Standby. If you are interested in raw data, then you can also view that and look at things like battery charge, capacity, voltage, cycles, temperature and more.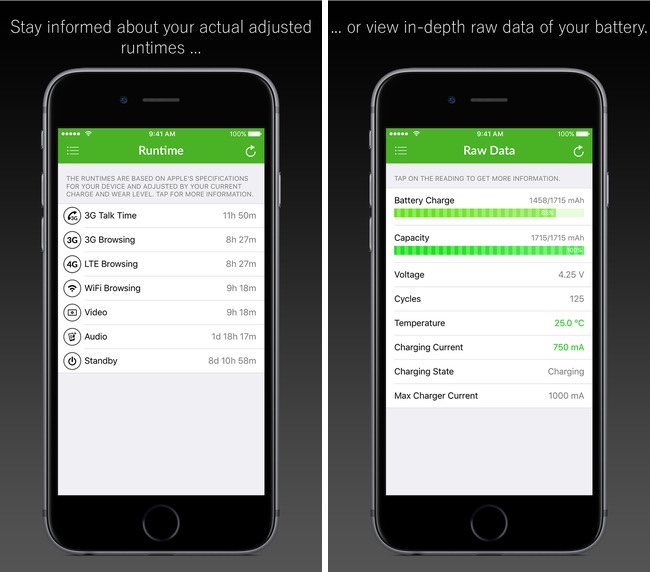 Battery Life app also offers a Notification Center widget to the users, which lets you take a quick glance at the battery data.
You can download the Battery Life: check internal battery statistics app from the App Store for free.
Disclosure: iOSHacker may receive a commission if you purchase products through our affiliate links. For more visit our privacy policy page.