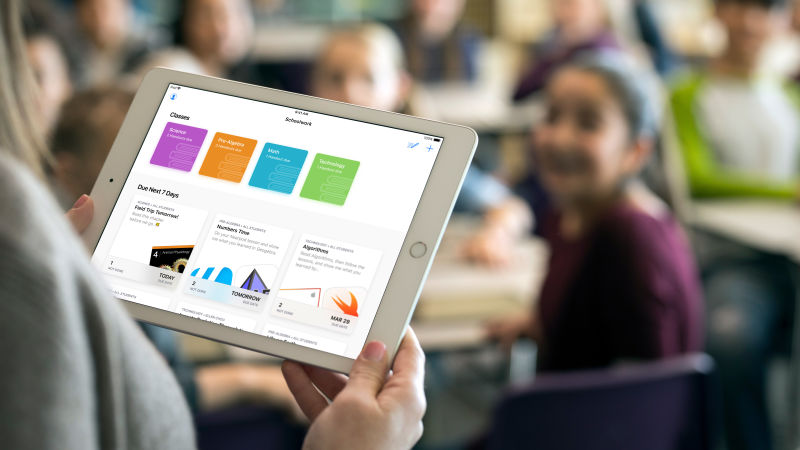 The last two decades changed the world in so many ways, it's almost impossible to think of a world that doesn't depend on global networking, wireless infrastructure, and mobile devices. Although most people still consider the online industry to be just an upgraded system of communication, it's actually one of the pillars of our society, keeping together finance, manufacturing, trade, logistics, and even education.
The proof that our classrooms and training areas are going digital is the enormous growth of interest in educational app development. There's a wide spectrum of different software solutions that can have a positive effect on learning abilities for both younger and older generations. Let's take a look at some of the best educational apps built for iOS platform.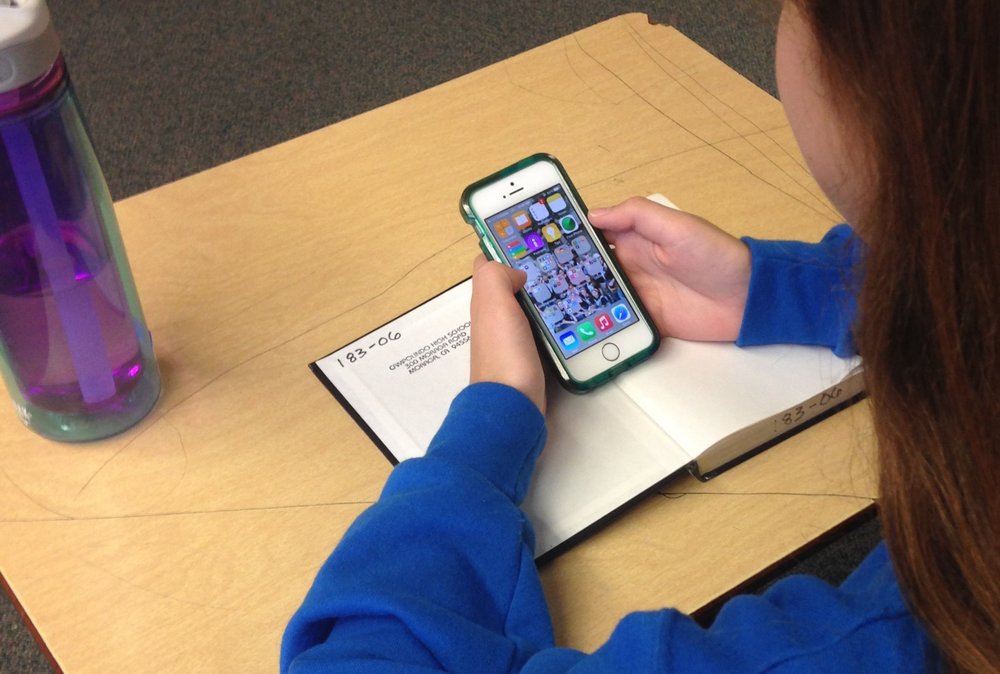 This is an amazing app that allows you to choose among a number of different courses. The academic span of The Great Courses covers anything from finance to math, language, and literature, as well as science, religion, philosophy, and many other topics. Even if you don't have a long-term learning plan in consideration, you can use this app as an assignment help tool where you can get additional info or inspiration for your essay or homework. 
An additional perk of using The Great Courses is that you can also choose the professor that you want to listen to. All of the content is available in the following formats:
Video
Audio
Discs
Digital format
Think of it as a college that can fit in the palm of your hand. Various courses are available, allowing you to build up your skillset, or acquire a completely new set of skills you wish to pursue. It also gives you the opportunity to start your own business as an academic content writer, people from all over the world are looking to buy dissertations online, the dissertations you could write for them if you obtain the knowledge that this app has to offer. Among many interesting online courses that you can take, Udacity also provides full academic programs that you can join from data visualization to full-stack web development. There are six Udacity schools you can enlist in:
School of Artificial Intelligence
School of Autonomous Systems
School of Business
School of Data Science
School of Programming
School of Cloud Computing
Learning is a process, and every process requires planning in order to succeed. With this in mind, we can say that Due is one of the best educational apps that doesn't provide learning material. This is an easy-to-use task scheduler that allows you to memorize all your meetings, homework, assignment due dates, and anything that's more than you have to keep inside your head. This way you can feel more relaxed knowing you won't forget any obligations and avoid the stress that would keep you out of focus.
One of the top education apps that run perfectly on mobile devices and provides a comprehensive user experience. If you are preparing for SAT, GMAT, or GRE tests then Ready4 SAT is arguably your best option. This app allows you to choose a tutor who will be happy to dedicate 1-3 hours per day in order to prepare you in full for virtually any standardized test, as well as if you're prepping for an MBA admission. Furthermore, as a premium user, you get access to an ever-expanding base of research and learning materials.
GradeProof
When it comes to the best learning apps for adults and younger generations, GradeProof indisputably deserves a place on the top shelf. It's a proofreading tool, powered by Artificial Intelligence. The AI technology allows GradeProof to learn and adapt as time goes by, which enables it to perform more accurate checks with each new piece of content you decide to proofread. The app also allows you to check your text for plagiarism and works well with MS Word, Google Docs, and iOS word processors.
edX
This platform allows you to acquire academic knowledge as well as a master's degree or a professional certificate if you need one, and all of that at the back of your hand. Almost three thousand different courses are separated into their respective categories which include:
Architecture
Computer science
Biology
Science
Language
Medicine
Engineering
As well as a series of other fields that you can research in deep as well as in case you just need some math help for your next test or homework assignment. edX partners with Harvard, MIT, Berkley, British Columbia, and a wide array of other reputable institutions, which really raises the authenticity of this app.
Mendeley
The best way to explain Mendeley is to describe it as Facebook for scientists. It's an app that allows you to upload your papers and have them available anytime, anywhere. In addition, it allows you to create references and notes, as well as organize your research. The social aspect of this app includes getting in touch with other users, access to their shared content, and the potential to collaborate with others on your or some other projects.
StudyBlue
With a growing bank of research material from all over the world, categorized by Country, University, or High school, StudyBlue allows students from all over the world to find virtually any resource material they need. Moreover, every student gets to upload their content and share it with others, as well as create flashcards, and ask for homework assistance. This is an amazing app because it allows you to save time, reduce the amount of stress, and focus on essentials.
This educational app is like Google for academic purposes. Instead of crawling through the endless stream of content and delivering keyword and cookies-based data, WolframAlpha uses an enormous database and a versatile set of algorithms and methods that allow it to deliver only the most relevant results that carry actual academic value. Just type in what you wish to know and the app will do the rest for you.
A nonprofit enterprise that provides knowledge to people from all over the world, completely free. Anything from Kindergarten-level math to Cosmology and Astronomy, this app allows students to tackle the subjects at their own pace, and gradually advance on their own. Furthermore, there are special teacher and parent dashboards that allow child progress monitoring that can help with realizing the weak spots and signal the teacher how each kid makes progress.  
Author Bio:
Michael Turner is a freelance copywriter with extensive experience in writing various educational content. His work includes writing educational and tech-related articles for various online publishers. Michael's mission is to share as much as possible with the audience in every piece of content that he produces.
Disclosure: iOSHacker may receive a commission if you purchase products through our affiliate links. For more visit our privacy policy page.