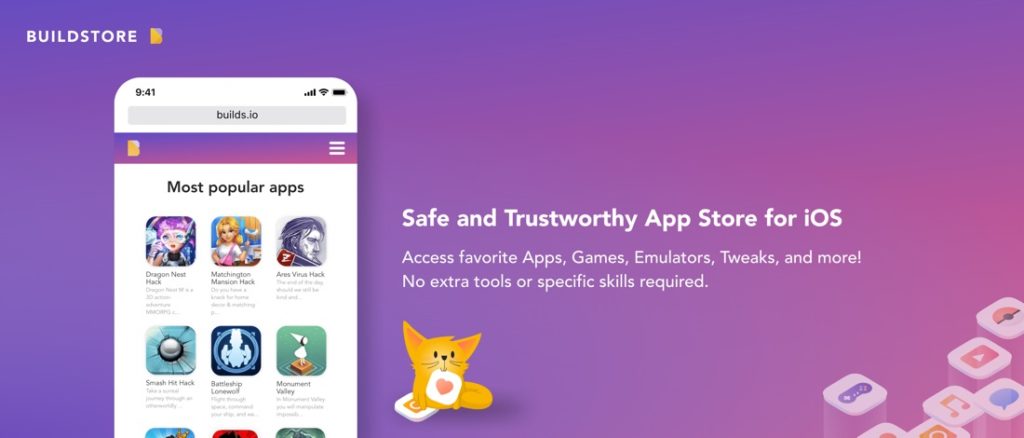 Buildstore is an alternative app store that enables iPhone and iPad users to install modified and tweaked versions of their favorite apps without jailbreak. In this post we take a deep look at the Buildstore service and what it has to offer.
Until a few years ago if you wanted to install a custom or tweaked app on your iPhone or iPad you had to go through the jailbreak route. The problem with jailbreaking iOS is that nowadays jailbreaks are hard to come by and if you have a recently released device such as an iPhone 12, then you might have to wait months before a jailbreak is available for your device.
That is where Buildstore comes in. It is a safe alternative to the App Store that gives users access to tweaked versions of their favorite apps. Using it you can install modified iOS apps without jailbreak. In addition to tweaked apps you can also find games that are no longer available on the App Store, emulators to play classic games and more.
The best thing about using Buildstore is that it is super easy to setup and use, and does not require much technical knowledge or complicated installation processes.
Buildstore uses the configuration profile method to distribute apps to its users. Once you have installed the profile on your iOS device you can then use Safari to access the Buildstore website and install your favorite tweaked apps.
With Buildstore you gain access to modified versions of your favorite apps. These modified apps will give you access to features that are not available on the official version of the app or are available only to paid users.
For example, you can download the YouTube++ app from the Buildstore, which offers the same features as the YouTube app along with some extra useful features like background audio support, in-app browser and ability to disable age restrictions.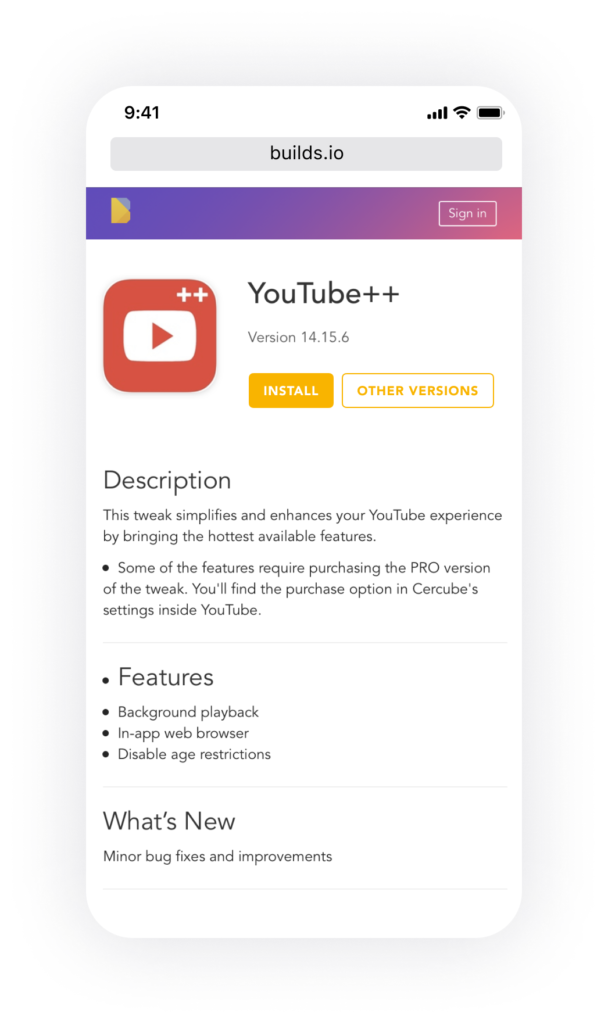 The Buildstore also offers hacked versions of games such as GTA San Andreas Hack, which gives you hack features like God Mode, Infinite Ammo, Gun and cars spawn at house and Infinite Stamina.
How to get Buildstore running on iPhone or iPad
Getting Buildstore up and running on your device is very simple and you can do so in a few simple steps as shown below.
Important Note: Before you begin make sure you exit Safari's Private Mode as the guide will not work in Private Mode.

Step 1: Open the Builds.io website on your iPhone or iPad using Safari browser.
Step 2: Once you are on Builds.io site signup by creating an account.
Step 3: Next select a plan and pay for it.
Step 4: Once you have purchased a plan you will be able to install a profile on your device, tap on Install Profile button.
Step 5: Now a profile will be downloaded on your device. Exit Safari and open Settings app.
Step 6: On top of the Settings app you will find 'Profile Downloaded' option. Tap on it and then install the profile on your device. You will have to enter your device's passcode to continue.

That's it, once the profile been installed you will be taken to the Builds.io page where you will get a confirmation that your device has been activated.
Note: If you encountered issues during the setup process make sure Safari's Private Mode is turned off. You can turn it off by entering the Tab switcher screen in Safari and tapping on the 'Private' button.
Now that your device's Buildstore setup is complete, simply open Builds.io website in Safari and find the app you want to install on your device. Tap on the app's icon and from the next screen tap on Install option. This will kick off the app installation process, after which the app's icon will appear on the home screen.
Here are some of the Popular modified or App Store banned apps that you get on Buildstore.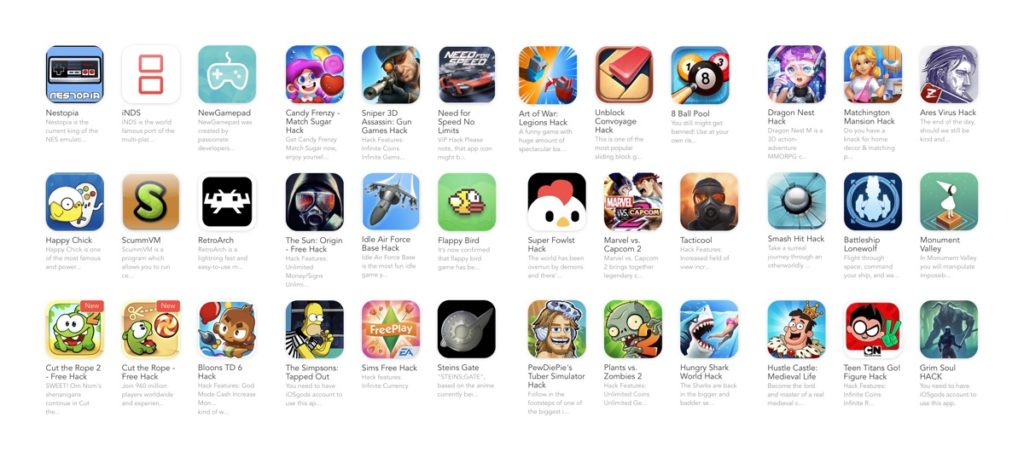 iTorrent
SoundCloud++
iPlayTV
UFC++
unc0ver JB
YouTube++
Music Pocket
PPSSPP
GBAiOS 2.1
ChannelsTV
Flappy Bird
Grand Theft Auto Hack
Plague Inc. Hack
and many more…
When installing modified apps you might have to delete the original versions of the app from your iPhone before you can download the modified versions.
One of the best things about using Buildstore and the reason why it is better than jailbreaking iOS is that it supports all devices regardless of their iOS version. I was able to setup Buildstore on my new iPhone 12 Pro Max running iOS 14.2 and download apps like YouTube++ without any problems.
Like all good things Buildstore costs money and is available with a monthly subscription cost of $19.99. You can get a sweet 50% discount on Buildstore subscription fee for the first month by using the code IOSHACK20 during signup.