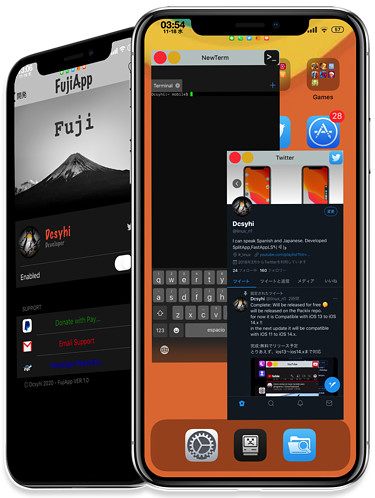 If you have wanted a window based multitasking solution on your iPhone, then Fuji tweak is something that you need to check out. This tweak changes the way you use multiple apps at once by enabling you to have two or more iPhone apps running side by side in separate interactive windows.
With Fuji tweak you can open any app in a floating window based interface. Once an app is running in a window you can repeat the same steps to open more apps.
As you open the app in a Fuji multitasking window it appears on the screen in the form of a bar. You can tap on this bar to expand the window and use the app or minimize it again.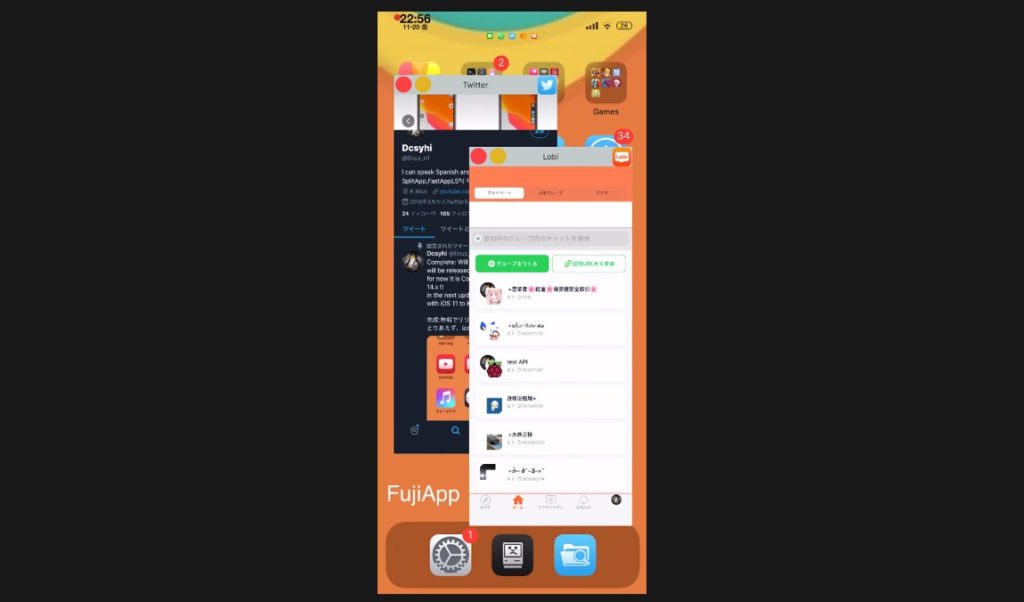 The best thing about Fuji tweak's multitasking interface is that it is completely optional. This means you can launch an app normally by tapping on its icon. However if you want to open it with Fuji you can long press on the icon and then tap on the Fuji option from the home screen menu in order to open it in a floating window.
Users can resize a Fuji tweak multitasking window using the two finger gesture. They can close the window by tapping on the red button or they can minimize it by tapping on the Yellow button.
Fuji tweak is available in the Twickd repo as a free download. It is compatible with both iOS 14 and iOS 13.
You can see Fuji tweak in action in the video below.
Disclosure: iOSHacker may receive a commission if you purchase products through our affiliate links. For more visit our privacy policy page.