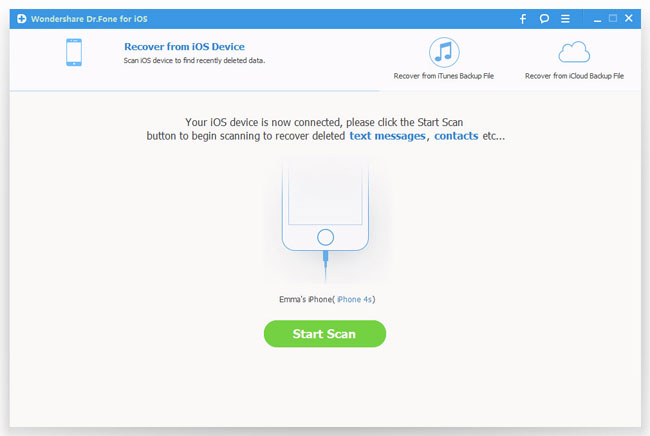 If you are someone who has never lost data that was stored on an electronic device then consider yourself lucky. Despite all the advances we have seen in gadgets over the past decade they are still vulnerable to viruses, physical damages and software crashes that a lot of times result in data loss. iOS devices that includes iPhone, iPad and iPod touch are not immune to such problems as we often hear our friends complain about losing their messages, photos, contact, videos etc. Luckily a tool called Dr.Fone for iOS can help users recover deleted data from any iOS device.
The tool can recover files that were either deleted accidentally or corrupted due to a software issue. What Dr.Fone does is it recovers user's data no matter if its stored on an iOS device, iTunes backup or iCloud backup. After installing the software on you Windows or Mac computer you simply have to connect your device to it through a USB cable and hit the scan button. Similarly, if you are recovering data from a backup file you simply have to point the software to where your iTunes backup is saved. This method is much more effective for people who have lost their device and want to extract data that was stored on their stolen device.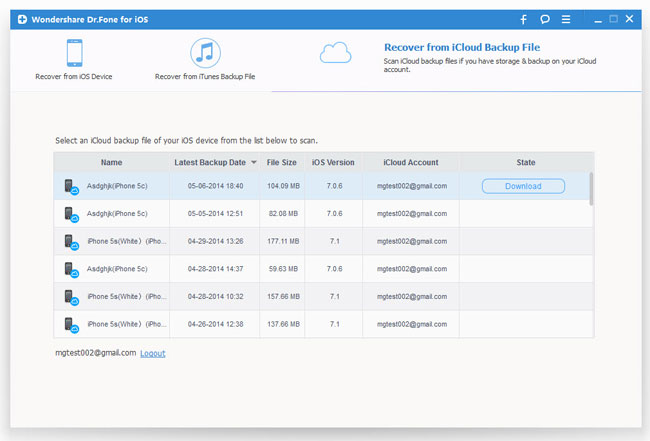 So what kind of data can you exactly get from this tool? Well the list is quite extensive as Dr.Fone can help you in getting back contacts, messages, notes, reminders, calander, call logs, WhatsApp data, Safari data, camera roll, voicemail, app documents and data and more. Dr.Fone also features support for previewing photos and videos, reading messages, contacts and call history so you know what data you are recovering.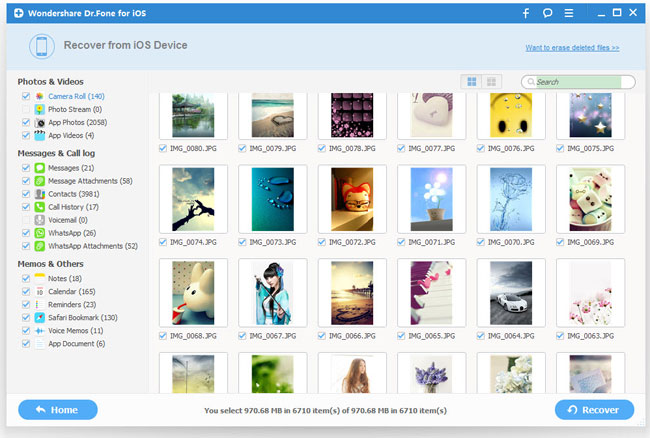 The software also has a handy 'Repair Operating System' feature that allows users to quickly fix an iOS device if it is stuck in recovery mode, at Apple logo or is not working properly.
Mac and Windows users can download and try the WonderShare's Dr.Fone for iOS app for free here. If you like the tool then you can purchase the single-user personal license that is available at a discounted price of $69 here.