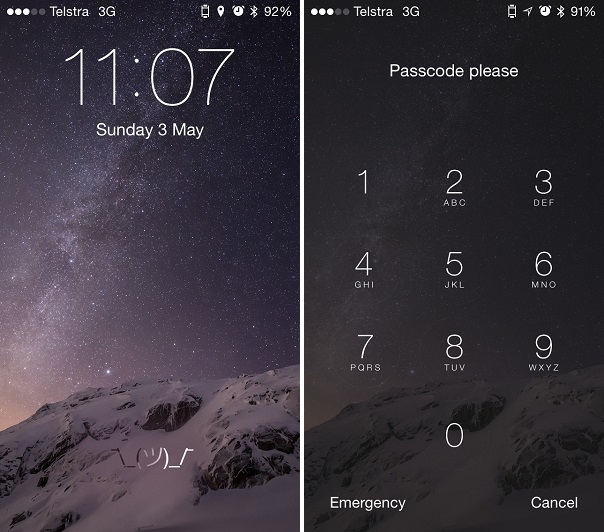 Lockscreen is an integral part of the whole iOS experience and it remains one of the most prominent section of the operating system. The new LockEditor tweak gives you more control over iPhone's lockscreen by allowing you to edit different elements and personalize it. There are several things that you can do to LS with this hack that includes major changes such as removing gradient effect from the wallpaper to changing the text on the passcode screen. Even though it is not the only tweak that offers this functionality, you can also change the 'Slide to Unlock' text with LockEditor.
All the settings can be changed from tweak's preferences page. After you have configured the settings all you need to do is lock the device and you will be able to see the change. You only need to respring the device when making changes to the wallpaper gradient effect.
You can even use LockEditor to remove certain elements from the lockscreen and add minimalism to it. One of the things you can do as shown in the second screenshot above is remove the circles around the passcode number buttons, which looks pretty cool.
You can download the LockEditor tweak from Cydia for $0.99. It is compatible with iOS 8 or above.