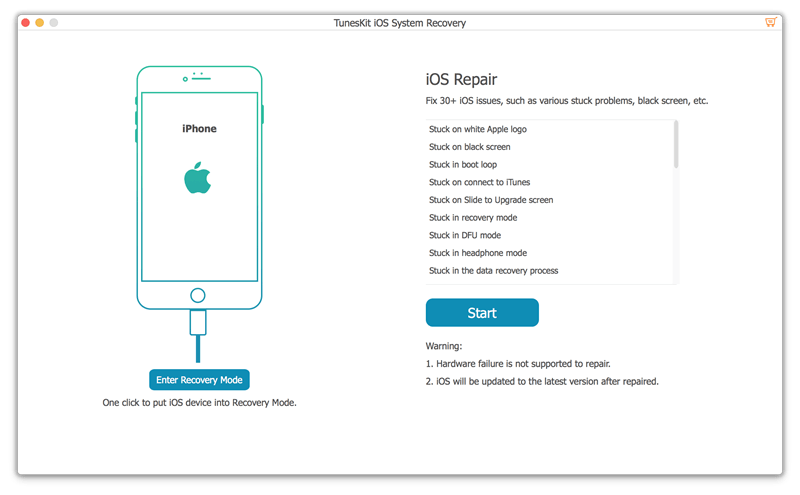 If you have ever experienced iPhone system issue or error on your device, then you know how frustrating it can be. We are talking about the dreaded Apple logo bootloop issue, the black screen of death, iPhone getting stuck in recovery mode, restore failures, update failures and the list goes on.
As someone who has technical knowledge about how to solve most of iPhone issues I can say that solving these issues can be a hard nut to crack. I cannot even imagine how someone who is not tech-savvy to be able to solve these issues.
If you're one of those people who don't know much about technology or even if you are an Apple enthusiast, the TunesKit iOS System Recovery tool for Mac is a must download for you. This iOS system recovery tool makes it possible for iPhone users to solve many of the device's software related problems right at the comfort of their home.
Great thing about this handy tool is that it enables users to solve issues that would normally require them to visit an Apple Store, right at home. This tool is a no brainer especially if you don't live near an Apple Store or your device is out of warranty, as repairs in these situations can be very expensive.
Problems You Can Solve With TunesKit iOS System Recovery Tool
So what can you fix with TunesKit iOS System Recovery tool for Mac? The list for the things this tool can do is quite extensive. Here's what you can solve with this tool.
Recovery Mode
DFU Mode
Apple Logo
Black Screen
Frozen Screen
White Screen
Disabled Screen
iPhone Boot Loop
iOS Update Failure
iOS Restore Failure
iPhone Bricked
And more…
Solving these issues using the TunesKit iOS System Recovery for Mac is very easy. You just need to download and run the program on your Mac and then connect your iPhone with a USB cable. Once your device is connected the tool will handle rest of the work for you. I recently used this for its iPhone X reboot loop fix and was satisfied to see my iPhone X running like normal in no time and minimal effort from my end.
No need to worry about iPhone data loss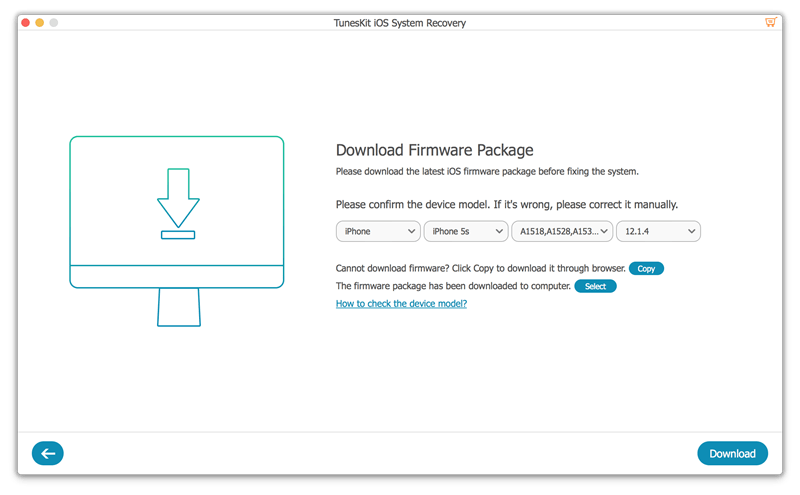 While there are other tools that can bring your iPhone back to life, they come at a massive cost. That massive cost is paid by loss of your data. Thankfully that is not the case with TunesKit iOS System Recovery for Mac, as this tool will protect your data no matter what kind of problem you are facing with your device. The tool makes sure that it keeps your iPhone or iPad's data intact while it is performing its fixes on your device, and you can use your device like normal once it is up and running.
The only instance TunesKit iOS System Recovery will erase iOS data is when you're trying to fix a disabled iPhone.
We have mentioned earlier in this article that TunesKit iOS System Recovery tool makes it incredibly easy to solve most of iPhone's software related issues. But how easy are the steps that allow you to fix your iPhone? Well its recovery process consists of 3 steps only.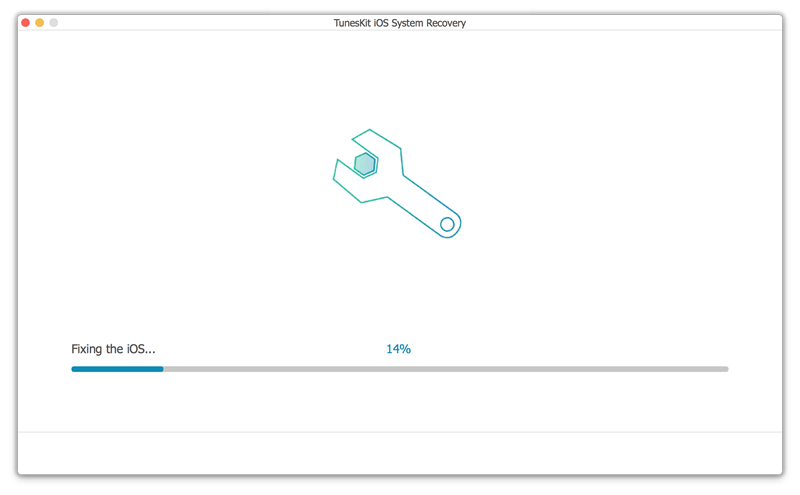 Step 1: In first step you are supposed to choose the issue you are facing with your device. Once you have selected the repair mode you can hit the Start button.
Step 2: In second step the tool will recognize your device and then use this information to download and extract the firmware for it.
Step 3: In the third and final step of the guide TunesKit iOS System Recovery tool will attempt to recover iOS on your iPhone and bring it to normal.
Use TunesKit iOS System Recovery To Fix Apple TV
Although the tool is called iOS System Recovery, its usefulness is not limited to iOS and iPadOS. You can also use this tool to solve most of the problems with Apple TV's tvOS. For tvOS you can solve issues like black or white screen, when your device won't update, when Apple TV is stuck in recovery mode and more. Just like iOS TunesKit iOS System Recovery solves all of these problems without any data loss.
Other useful features of TunesKit iOS System Recovery tool include support for latest iOS versions, ability to keep user's data protected and secure and free lifetime software updates.
Free Trial for TunesKit iOS System Recovery
You can download the free trial for TunesKit iOS System Recovery tool from their official website and try out its various features. If you like the tool and decide to buy a full license, then you can get the single license for $39.95. While a single license costs less, we recommend that you get a Family License, as it gives you the ability to use the tool on up to 5 Macs. All of the paid licenses come with lifetime updates and free support.