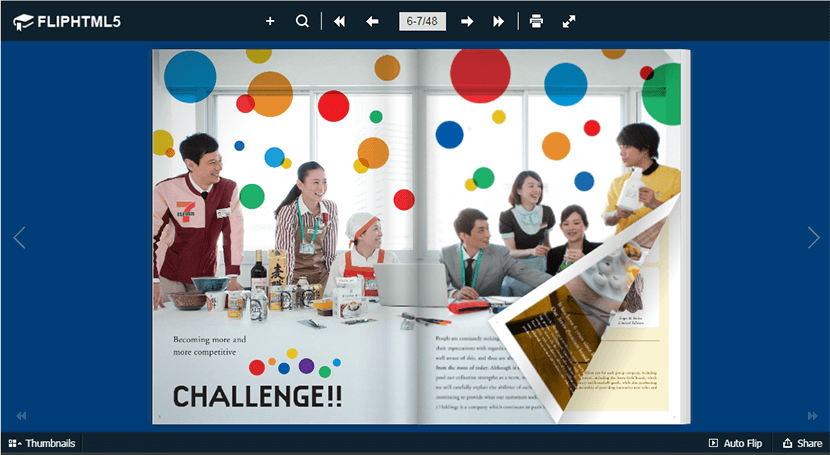 Creating an interactive magazine or a catalog can be a time consuming task that requires a lot of work. The FlipHTML5 macOS and Windows application makes the task much easier, allowing anyone with a computer to create professional and realistic looking HTML5 flipbooks. With tons of features and an easy to use interface, it is a no brainer to use FlipHTML5 for your flipbook creation needs.
With FlipHTML5 you can create flipbooks using the 10 built-in book templates and themes, that are great for almost every need and require minimal input from the user. That's not to say you can't personalize your flipbooks, as each template is highly customizable allowing you to change almost every aspect of it. Using the templates you can create flipbooks that users can flip vertically or horizontally.
The flipbooks created with FlipHTML5 are created in HTML5, making them fully compatible with all modern web browsers out there. Once a book has been created it can be opened and interacted with in any device including a computer, iPhone and iPad.
The desktop tool offers a wide range of options that help users in creating unique flipbooks just the way they want. They get access to templates, themes, design settings, tools to easily create interactive table of contents, scenes including clouds, leaves, textures and more. Animations can also created and added to flipbooks. The animations are added in real-time and can greatly improve the engagement for the readers of your content.
You can use this tool to turn your boring PDF files into interactive flipbooks complete with audio affects and cool animations. It can also convert PDF and Images to HTML5 & jQuery based page flip eBooks. Here's a demo flipbook showcasing iPhone X features.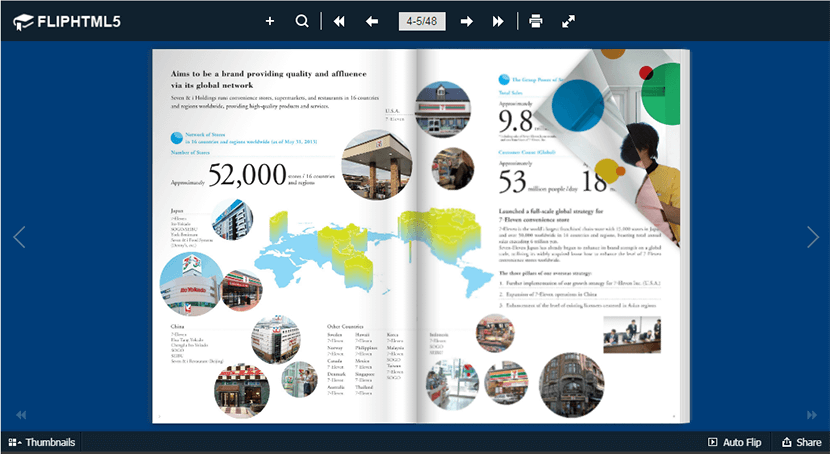 In addition to the desktop apps for both macOS and Windows, FlipHTML5 also offers a powerful online editor tool, that lets you add videos, links, audio and images to your flipbooks. You can upload a PDF and convert it into a flipbook in a few simple clicks. Once created your flipbooks can be published online through FlipHTML5's free online hosting service or on your own web address. You also get to download the flipbooks created online on your computer. Once saved you can then store these books on DVD or USB and have the publication run as soon as DVD or USB is inserted into a computer. This is great for creating press kits and corporate content.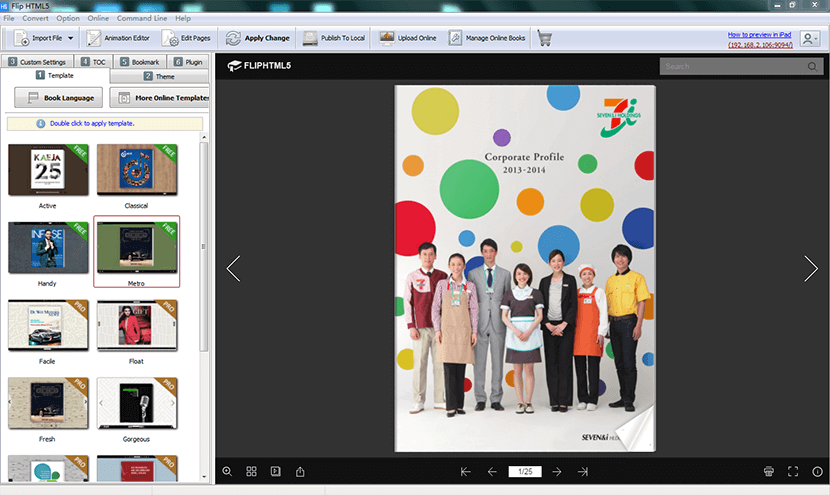 All the books created with FlipHTML5 tool have SEO profiles, that you can customize with custom keywords, page titles etc. The tool will also extract the text of the PDF and publish it so the content of the book is searchable by Google and other search engines.
For books hosted on FlipHTML5's servers you get access to interesting stats about your books including homepage visits, reads, bookcase views, shares and more. You can even sell your flipbooks on FlipHTML5's e-commerce marketplace.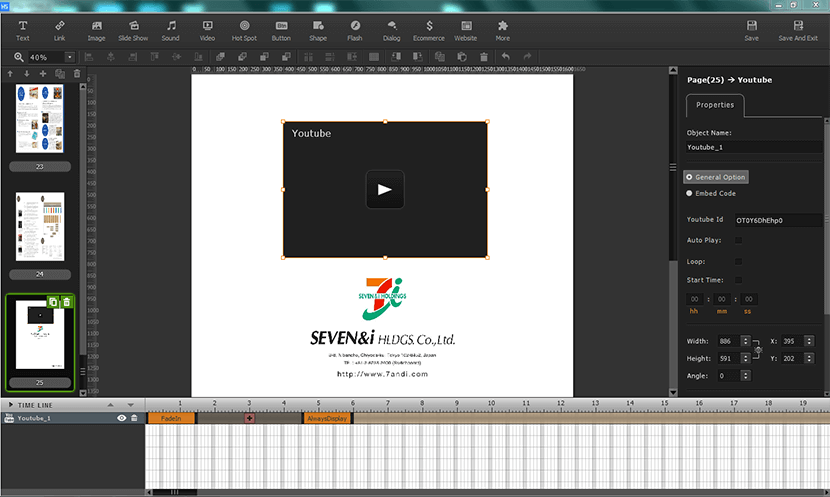 The basic version of the FlipHTML5 tool for flipbook is available as a free download on desktop and can be used for free online. With a free account you get limited uploads, ads and other restrictions. You can upgrade to pro packages that start from $15 for unlimited uploads, more cloud storage, remove ads from your books and more.
If you are interested in trying this tool out then now is the best time as with the current promotion you can get a premium 3 month subscription based FlipHTML5 account for free, just sign up here.