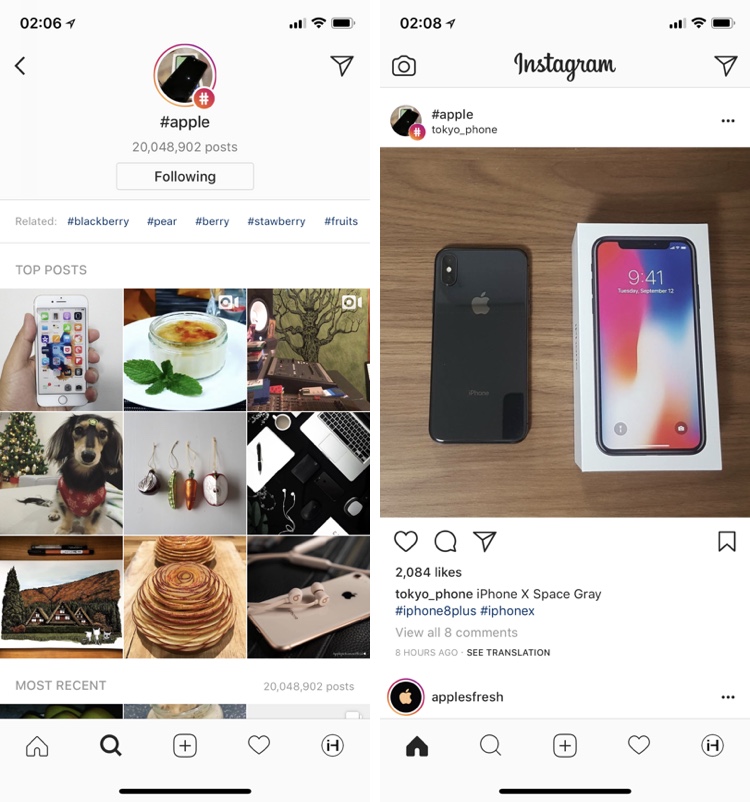 Instagram has added a brand new feature that makes it possible for users to follow hashtags on their Instagram account. Hashtags are pretty important on Instagram as they allow users to discover content based on a specific topic of their interest from public accounts they are not following. For example, you can view all Apple related posts when you search for #Apple.
Now you can follow your favorite Hashtags on Instagram. The most popular posts from your followed hashtag will show up in your Instagram feed. With the hashtag follow feature you will no longer have to search for the hashtag every time you want to view something related to it. If the post is popular enough, it will automatically show up in your feed.
To follow a specific hashtag open the search page.
Type the hashtag such as 'apple' and tap on it from the results.
Now from the hashtag page tap on the follow button.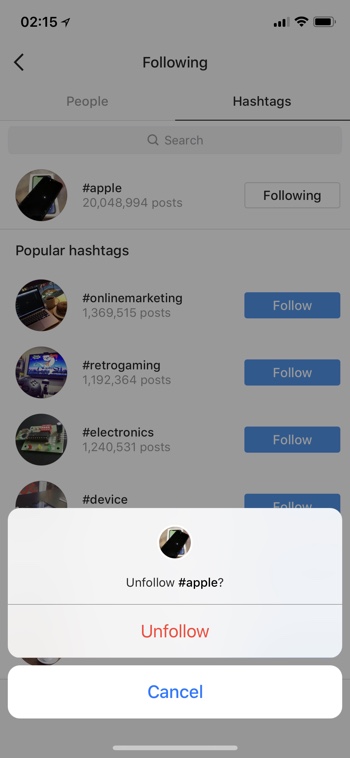 You can view all of your followed hashtags on your account's Following screen. There you will find a special 'Hashtags' page that lists all of your followed hashtags. If you want to unfollow one of them you can simply tap on the 'Following' button and tap on the Unfollow button from the menu.
On a related note, don't forget to follow us on Instagram from some beautiful shots of Apple devices. We are @iOSHackr on Instagram.