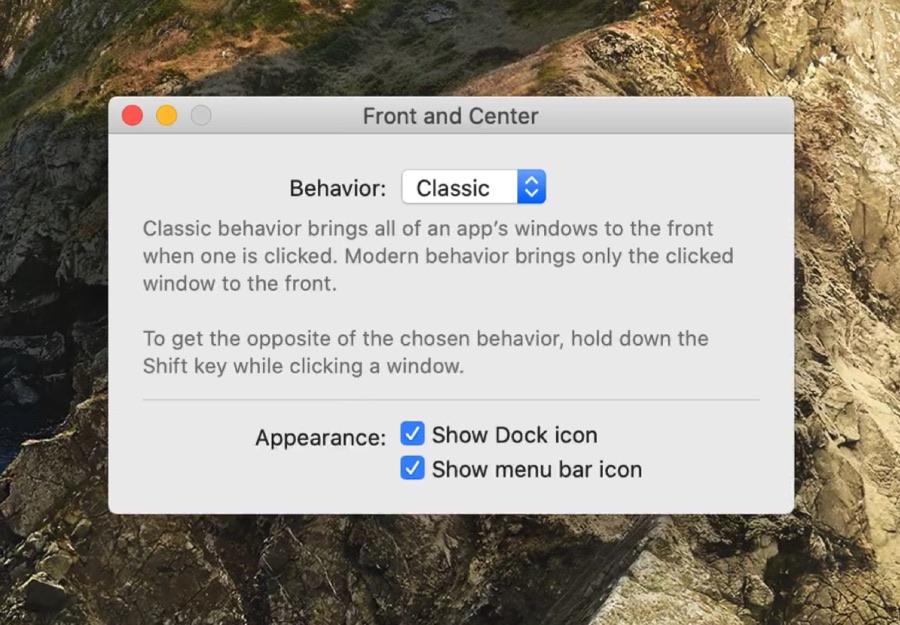 If you're a long time Apple Mac user and are familiar with how window management worked in the good old days, then you are going to love the new Front and Center app. Having said that, you don't need to be a veteran Mac user to appreciate the new and handy Mac application. This app changes macOS's window management style in a significant way.
When this app is installed you will be able to control window layering policy on your computer. You can choose between the classic and modern behaviors. While the Modern behavior is same as macOS Catalina's default behavior, things get interesting when you choose Classic mode.
With Classic mode active, macOS will bring all the window of an app to the front when you click one of its window. So if you are running multiple window of let's say Finder, whenever you click on any one of these windows, all of the other active windows will also come forward. This is the same behavior as was seen in classic versions of Mac operating system.
The great thing about the Front and Center app is that it allows users to have both modes active at the same time. While you can make one of the available modes default on your Mac, you can also use the other one by holding Shift key while clicking. The Shift-Click combination lets you choose the opposite behavior.
You can download Front and Center app for Mac from the Mac App Store, where it is available for $2.99.