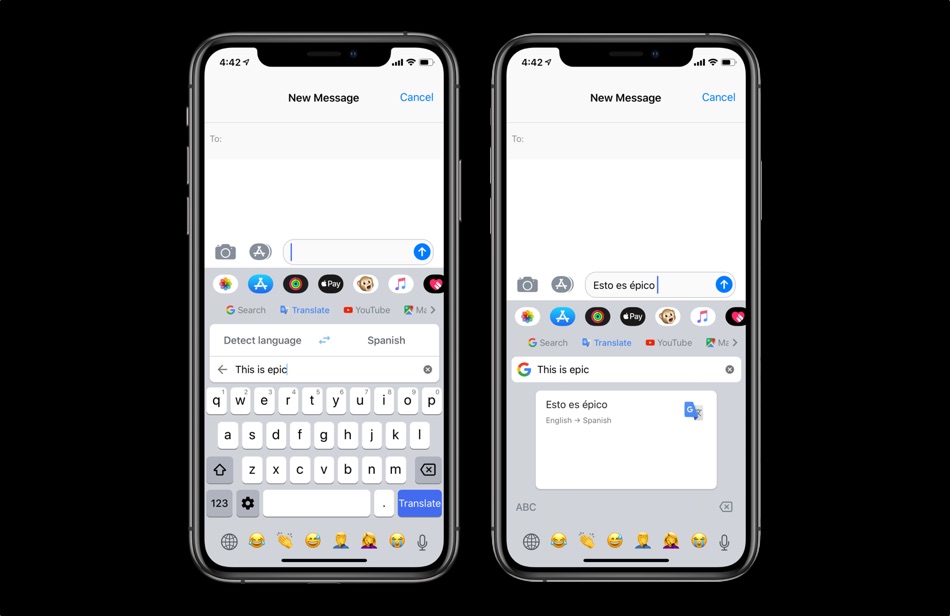 Google's Gboard keyboard for iOS has received a major update that brings Google Translate integration for iOS devices. With the new Translate feature Gboard users on iPhone and iPad will be able to type text in the language of their choice and have it converted to another language by simply tapping on the 'Translate' button.
The Translate feature can be accessed right from the Gboard app bar. Once you have selected the Translate feature you will be able to choose your native language and the language you want to convert the text into. Then after typing your message you can tap on the 'Translate' button, which will then convert your typed text into the language of your choice and enter it in the text field.
The Translate integration in Gboard will make the lives of users who regularly communicate with people from other languages a lot easier. Since before this you would have to use the Translate app to convert text and then copy and paste it in your conversation, which took a lot of time and effort. Gboard offers all the languages that are supported by Google Translate, which means you get to convert 103 languages.
You can download the Gboard keyboard on your iPhone or iPad for free using the App Store link below.