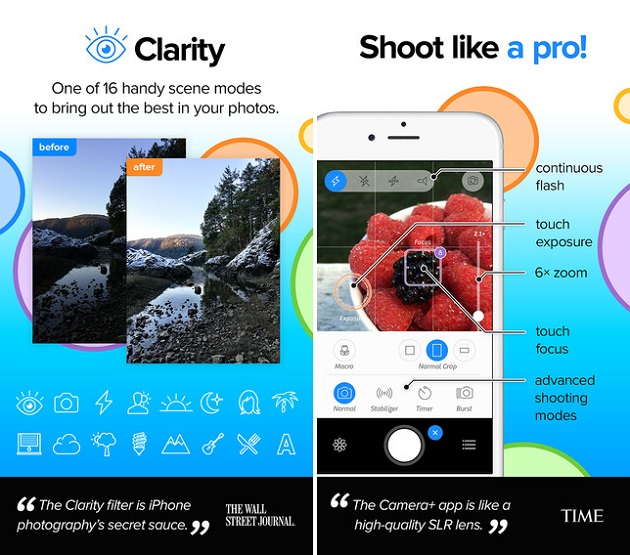 Camera+ is one of the most respected photo editing apps out there. It brings filters, editing and several shooting features to iOS that are not found in the stock applications. Camera+ is a paid application and costs $2.99 in the App Store. If you have always wanted the app but without spending any amount of money then now is your chance. You can download the app for absolutely free through the Apple Store app right now. If you are interested then you should better hurry up as this is obviously a limited time offering.
To get Camera+ app for free follow the simple steps below
First download the Apple Store app on your iPhone, iPad or iPod touch. Then launch the application.
Tap on the 'Stores' button from the bottom button bar and then scroll down on the stores page.
Tap on the big Camera+ icon in the promotion area and on the next page tap on the green button. You will be taken to the App Store app on your device.
Now simply hit the 'Redeem' button and redeem the code.
If you get the error saying the code has already been redeemed then try killing all the apps from the app switcher screen and then turn off the Location Services of your device (Settings > Privacy > Location Services). Now relaunch the Apple Store app and follow the steps mentioned above again. (Source)