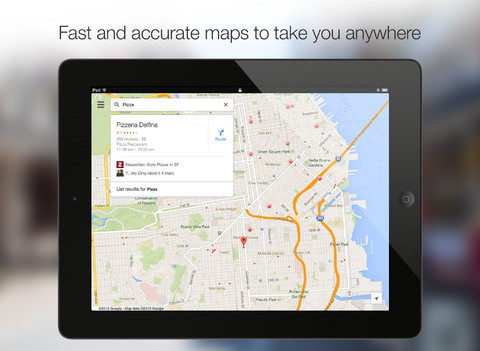 Recently Google Maps app for iOS was updated to bring several new features and enhancements to the app. One of the features added in this update allows users to get incident reports and live traffic updates from Waze, the company it acquired back in June. This new Waze integration means users will be able to get real-time information about different types of incidents that have happened on the road including accidents, road closures or constructions. The information on Waze is collected through crowd sourcing.
Apart from the Waze integration the new update also brings a new design for the iPad version. It adds a new way to explore and discover new places, getting ratings and reviews from friends and Zagat, deals from Google Offers and Indoor maps.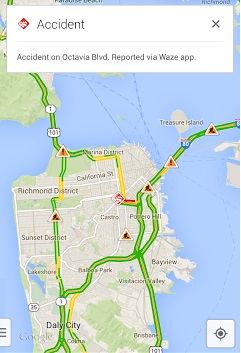 Using Indoor maps feature of Google Maps for iOS users will now be able to see inside maps of malls, airports, transit stations etc. This feature is great for getting walking directions and finding out the shops or other places you are looking for within that location.
You can download Google Maps app for your iPhone or iPad here for free.