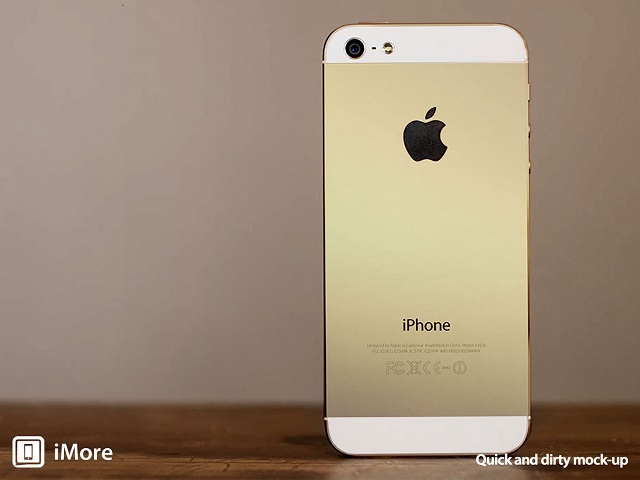 Apple is going to announce the new iPhone 5S next month. Just like previous 'S' models this new iPhone is expected to feature same design as the previous generation model along with a fingerprint scanner, which is reportedly going to be the most attractive feature of the new device.
Now several reports have emerged from different sources claiming that the new iPhone 5S will be released in Golden color along with usual black and white. A few weeks ago alleged iPhone 5S parts were leaked that showed golden colored backplate for the next generation iPhone. Soon afterwards other websites such as iMore claimed that they have heard from their 'sources' that Apple is indeed going to add a new color to its iPhone 5S portfolio. The site even included a picture in its post showing a mock up of golden colored iPhone.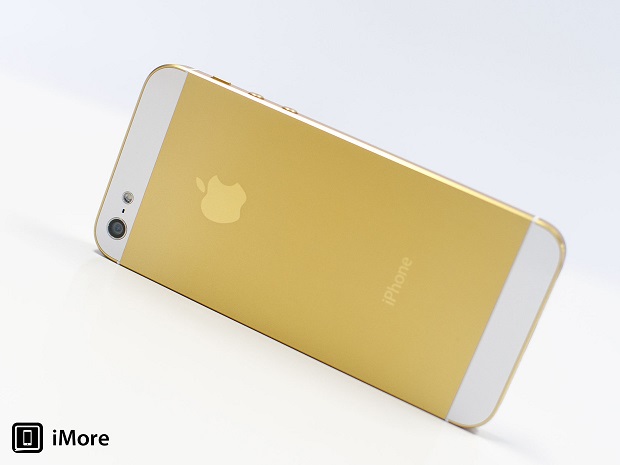 iMore published the article that showed a golden iPhone 5S with a lighter and more suitable shade of golden as seen above. This shade of golden and the overall look of this new iPhone 5S seems more likely to happen then the other shades of golden we have seen in the leaked parts and mock ups.
Joining the rumor mill about the golden iPhone 5S was TechCrunch's MG Siegler who in his post noted that Apple will release the next generation iPhone with the shiny new color. In an update to his post later he added that the new golden model might be more popular in countries like China and India where this color is more popular – and living in an South Asian country I can certainly confirm that.
When you compare the idea of an iPhone 5S made in golden color with previous iPhone models then the whole things looks a bit odd. But given that Apple has been experimenting with new colors with iPod touch 5th generation and in iOS 7 the idea seems more appropriate. Also this is not going to be the first time Apple will release a golden colored device, just look at the iPod mini from early days of iPod below.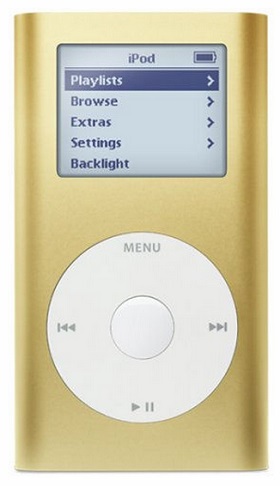 Update: AllThingsD has 'confirmed' that Apple will indeed add a new color palette to iPhone with the release of iPhone 5S and that color would be 'champagne' with "elegant" gold tone.
Disclosure: iOSHacker may receive a commission if you purchase products through our affiliate links. For more visit our privacy policy page.