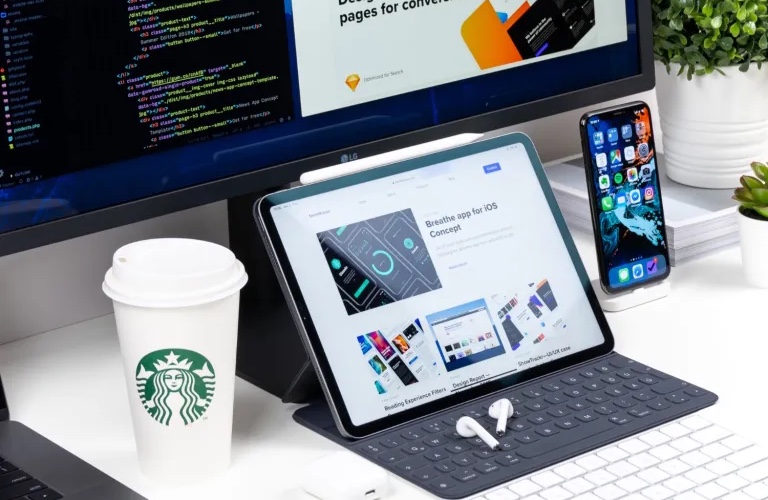 We are living in 2023, and in this day and age having an online presence such as an e-commerce app or website has become a must-have for any business that not only wants to survive but also continues to flourish.
When it comes to E-Commerce security is extremely important. Any business that may have spent decades building its reputation and customer base could end up jeopardizing it if it is not paying attention to online security. A very effective tool that is helping businesses stay on top and beef up their online security is Phone verification.
In this post we will talk about Phone verification, how iOS is helping with phone verification, and different aspects of phone verification and lookup that are helping businesses today.
With Phone verification, E-Commerce businesses can add a security layer to their online businesses by making sure every user who signs up for their service verifies his or her phone number first. This is usually done during sign-ups or when the first order is placed by the user. Businesses can also do reverse phone lookups, phone number validation, geolocation mapping, and spam detection to make sure their customer database is complete and free of errors.
How iOS is making phone verification easier for businesses and users
iOS makes phone number verification and identity verification super easy by displaying the verification codes received through email or SMS right above the keyboard. Users can even enter it with a simple tap on a button, eliminating the need to enter the code manually.
Another way iOS helps businesses with identity verification is once a user has completed phone verification the app can then start completing the verification process via Touch ID or Face ID. This makes the verification process faster and more convenient for the user and eliminates the need to send phone verification texts on every login or transaction.
Uses of verified phone numbers for E-Commerce
Once businesses have verified phone numbers for their customers, this data can prove to be immensely useful for them. Here are a few use cases when verified phone numbers come in handy for E-Commerce businesses.
For signups: When a new user profile is created, E-Commerce businesses can verify it is being created by a real user by authenticating registrations with a phone call or text message code.
For resetting passwords: When a user requests a password reset, e-commerce websites or apps can send new passwords or password reset codes to the user on their verified phone number. This way unauthorized attackers will not be able to reset any user's password.
Authenticate transactions and purchases: When you have verified phone numbers in your database, you can authenticate transactions and purchases made by a user by sending them a one-time verification code.
Reactivating users: If a user has not used his or her user profile for a while, they can quickly reactivate their accounts using their phone number. This way older profiles remain safe and do not fall into the hands of spammers.
Caller Identification and Phone number validation
There are services that allow businesses to perform Reverse phone lookup. By doing this, businesses can essentially find out if a number actually belongs to the user who is registering for their app or website.
Another tool is phone number validation. This allows E-Commerce businesses to check if the number provided to them is active. This is achieved by sending a verification text or phone call to the number that is being registered with a one-time code. The user receives a code on the phone number, which they have to enter on the registration page. An account is only created after the right code has been entered.
Phone number lookup APIs that are available to businesses can be used to make sure a phone number is correct and rightly formatted by checking if the user has provided a phone number that adheres to a specific format. By verifying that a phone number is entered correctly, businesses can make their customer database accurate and clean, while also eliminating any errors made by the user.
Geolocation mapping and carrier information
As customers make online transactions, businesses can leverage geolocation mapping and carrier information to make sure those transactions are more secure. This can be done by geolocation mapping and carrier information. Phone verification services are able to find out the approximate location of a caller, which can improve security and prevent fraud.
So this was our look at phone verification and how e-commerce businesses and apps can leverage it to make their services more secure for their business and users. With ever-growing threats of hacks, leaks, and spam it is crucial for all online businesses to take online security seriously and phone number verification is an important step that helps in this cause.
Disclosure: iOSHacker may receive a commission if you purchase products through our affiliate links. For more visit our privacy policy page.