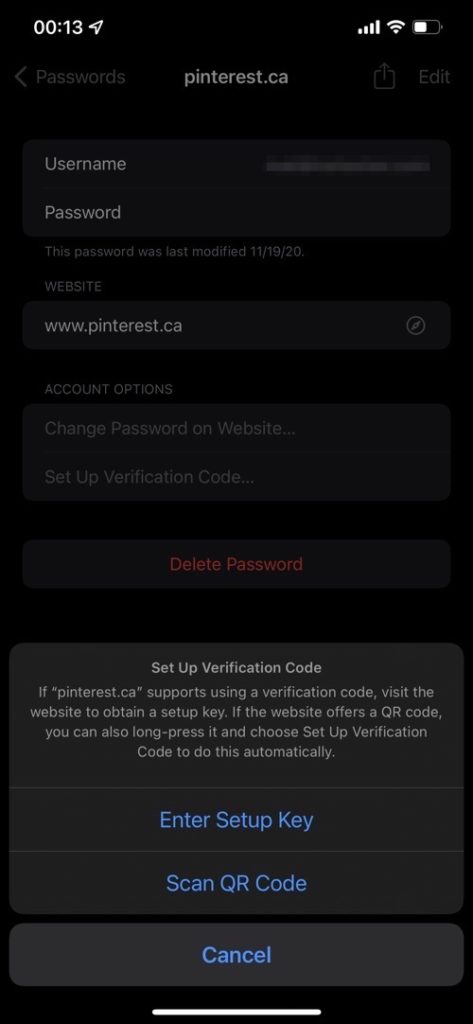 iOS 15 and iPadOS 15 bring a built-in password authenticator feature to iPhone and iPad. With this new passwords feature users are no longer required to use apps like Google Authenticator or Authy in order to generate verification codes when logging into their online accounts.
Users can set up the authentication code generator on their device from Passwords section of the Settings app. Once they have set up the feature iOS will automatically generate a new verification code and autofill when you are signing into a website.
Setting up iOS 15's password authenticator
You can start using the built-in authenticator feature of iPhone and iPad by going to Settings -> Passwords and tap on the site you want to set up the authenticator for. On the details page you will find the Set Up Verification Code option, that lets you enter the Setup key or Scan QR Code.
If a website supports two-factor authentication and has provided you with Setup key or a QR code, then you can enter it here to get started.
Once the authenticator has been set up iOS will autofill verification code next time you are trying to log into that website.
Having a built-in authenticator feature in iOS and iPadOS will make user's life easy for multiple reasons. For one they don't have to download and rely on a third-party app as that functionality is built right into their device. This makes iOS's passwords feature even more useful and reliable.
Another reason why this is a great feature is when signing in you don't have to exit Safari, open authenticator app, generate code and then return to Safari to enter it. iOS will automatically enter the verification code it has generated, saving user both time and effort.