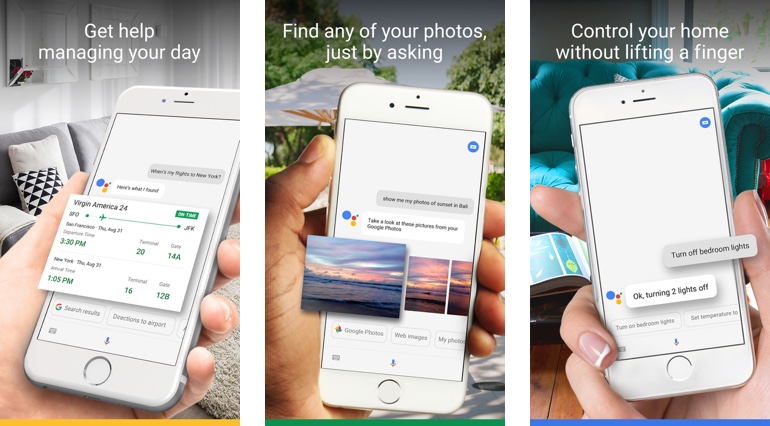 Right after the official announcement at Google I/O event, the company has launched the popular Google Assistant app on the iOS platform. The app is now available as a free download in the App Store for all devices running iOS 9 or above. Just like the Android version, The Google Assistant on iOS allows users to ask questions and do things. It is like Siri but takes advantage of Google's ecosystem of apps and web services, which helps in making it quite powerful.
So what can you do with Google Assistant on an iPhone? A lot apparently. Users can create reminders, find specific photos from their Google Photo library, make dinner reservations, call and text their contacts, create events, play music on Google apps, navigate to places using the Google Maps app and more. You can also ask miscellaneous questions similar to how you can ask Siri if you would need an umbrella on a particular day.
Users can use the voice feature, however they also get the option to type their queries into the text field, something not possible in Siri. (Thanks Jawad)
You can download The Google Assistant app for iOS right now from the App Store. Use the link below.