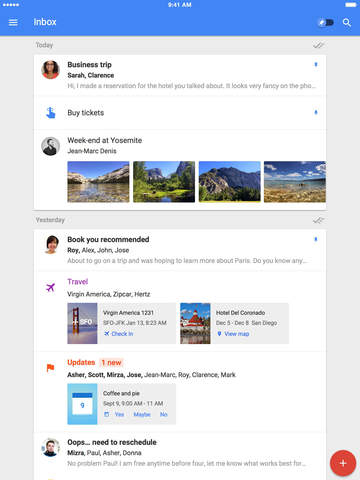 The popular mail client for iOS devices, Inbox by Gmail has finally been updated to add support for Apple iPad. From now on users of iPad Air and iPad mini will be able to download the app on their devices and use it to manage their Gmail accounts. Previously Inbox was only available for iPhone and iPod touch. While the iPad support has been added to the app, Inbox is still invite only for now.
Instead of releasing a separate version for the iPad Google has updated the same application adding support for larger devices. This means all the features that were available previously such as bundles, highlights, reminders, snooze, search etc. are readily available for users of the tablet edition.
Inbox by Gmail, which now supports all models of iOS devices features a unique approach towards managing emails. A similar invite-only web version is also available that allows users to manage their Gmail account on any web browser.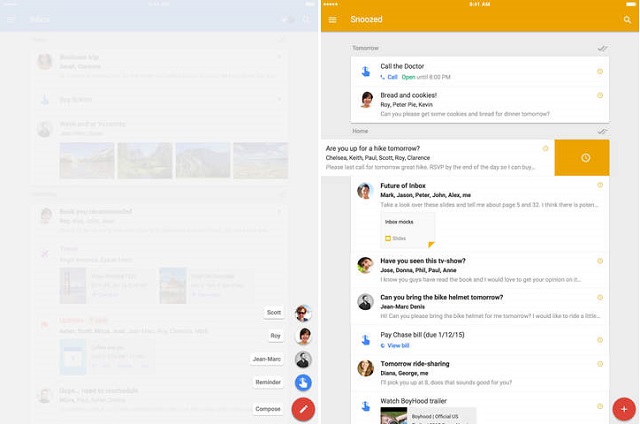 Also read: These are the best mail apps for your iPhone: CloudMagic, Boxer, Mailbox, myMail and Seed Mail
If you are interested, you can download the Inbox by Gmail app for your iPad or iPhone using the link below. It is available in Cydia for free.
Also, as this app is still invite based you will have to request access by emailing Google at '[email protected]'. You can also use this trick for Inbox app we shared a few months ago, however we are unsure whether this method still works or not.
Disclosure: iOSHacker may receive a commission if you purchase products through our affiliate links. For more visit our privacy policy page.