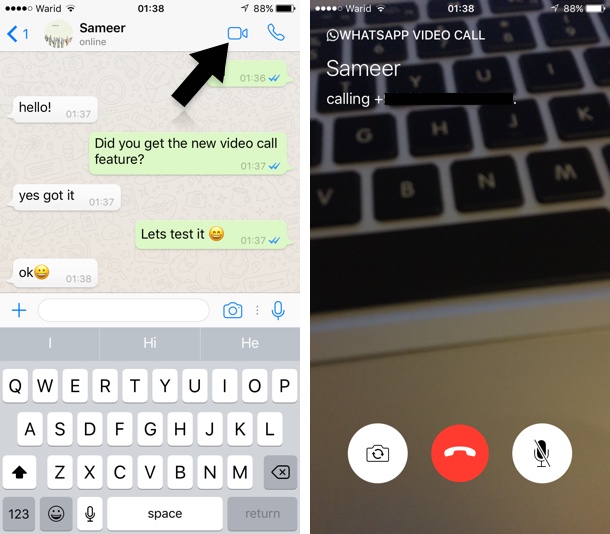 WhatsApp is now rolling out a Facetime-like Video calling feature, which allows users to communicate with each other over video. While it took ridiculously long time for one of the world's most popular communication app to implement the feature, it is still a better late than never scenario. With WhatsApp now supporting video calling users have a decent option to communicate with their non-iOS using friends over video. The feature is very simple and allows only one-to-one chats. To initiate a video call you simply tap on the video icon that appears right next to the call button.
The call interface looks very similar to how Facetime's call screen looks, simply showing buttons for hang up, mute and camera switching. WhatsApp is rolling out the video calling feature from the backend, so you will get it eventually if you don't have it already. If you don't have the video calling feature yet, then we recommend that you make sure you have the most recent version of the application. If you do, then sit tight and wait until the video call button appears on the conversation screen.
You can download the WhatsApp application from the App Store for free.