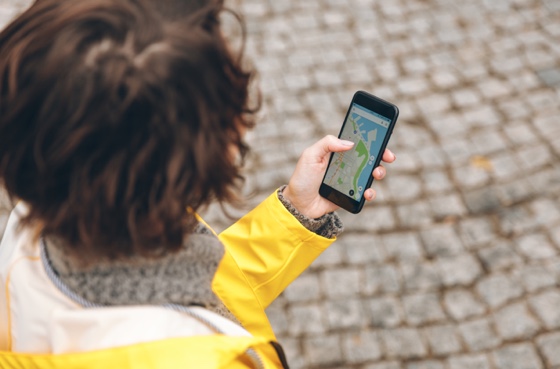 iPhones are known for their strict security protocols. Its integrated design makes it much harder to break in compared to Androids. While this is great for the user, it also makes it almost impossible to track a device without iCloud information. But that shouldn't stop you from keeping an eye on your kids and looking out for potential threats to them.
If you are looking for some easy tricks to track an iPhone without iCloud credentials, you have come to the right place. Today we will share 4 easy tools that can constantly monitor your child's iPhone without alerting them.
Why Would You Need to Track an iPhone?
As parents, you have a million reasons to secretly track an iPhone without iCloud or app. After all, kids born into the digital world might need a phone at an early age, but that doesn't prepare them for the dangers of the digital world. If you don't want them to fall into bad company, make sure you keep an eye on who they text, call and meet on social media.
Also, to protect your child from unintentionally stumbling upon something inappropriate for them, use the content and web filters on the below-mentioned tracking apps and monitor everything they post online.
Some advanced phone tracking apps also let you track their live location, listen to their surroundings and send remote commands to their phones in case they are about to make a wrong choice.
Can You Track an iPhone Without iCloud?
It is absolutely possible to track an iPhone without iCloud Credentials. If you are looking for simpler options to secretly track an iPhone, try Google Maps, GEOfinder, or Find My Phone. These three apps give you the exact location of the target iPhone as long as it's online. But there is a downside—they cannot help you with any other information except the location of the device.
If you are looking for a little more insight into your child's device without their iCloud credentials, uMobix is the way to go.
How to Track an iPhone Without iCloud Credentials
Here are 4 easy ways to track an iPhone location without iCloud access:
1. uMobix: Robust Solution to Track iPhone Location Secretly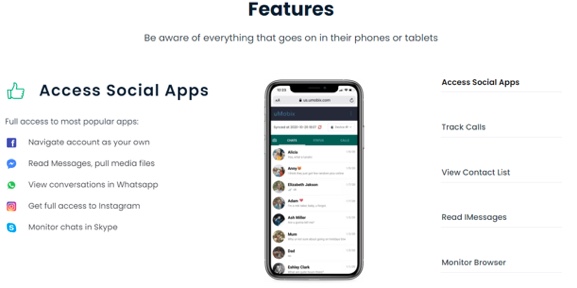 uMobix is one of the best iPhone spy apps for parents, which gives you limitless insight into your child's life.
It helps you track your child's phone calls, text messages, live location, social media activities, and web activity all in one place. In fact, you get your very own control panel where all the data is updated for you to check.
One of the unique features of uMobix is its ability to access deleted info. Whether it's contacts, messages, or calls, you can retrieve them all. Even if your kid tries to outsmart you by renaming a contact when you specifically asked them to delete it, you will be notified of the name change immediately.
The best part is they offer a free demo to all interested users to know the platform better before making a choice. Available for both Android and iPhone, there is nothing that remains hidden from uMobix.
2. Google Maps: Intuitive iPhone Location Tracker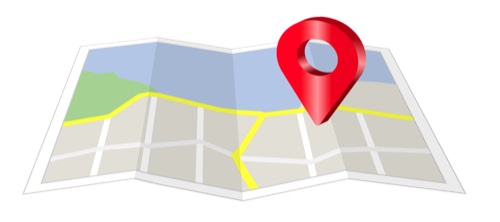 Once your kids step into their late teenage years, they are far more competent to make their own decisions, and you don't need to constantly monitor their calls and messages. Sure, as a parent, you can never really let go of your concerns. That's when you use Google Maps to track an iPhone location.
Since Google Maps does not break into the device, it can help you track an iPhone without iCloud or an app. All that you will have to do is download the Family Link App and ask your kid to turn on their "Location" from the settings. The Family Link app can track more than one device at a time, which is perfect for big families.
Remember, Google Maps is more of a consensual way of tracking your child's device location. And if they are over 13 (or the equivalent age of consent in your country), they can turn off their location settings any time they want, even if you don't approve.
3. GEOfinder: Best App to Track iPhone Without iCloud or App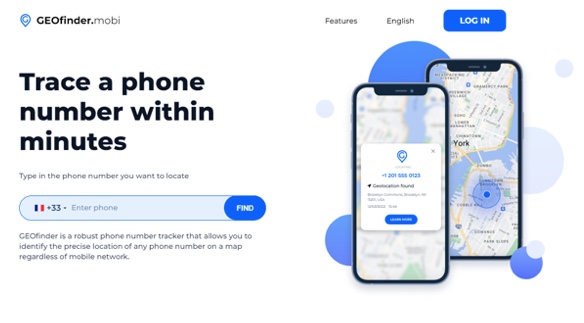 GEOfinder is another popular iPhone tracking app that gives you the target device's real-time location through just their phone number. It doesn't matter what model or operating system the phone uses or who its network provider is.
The biggest benefit of using GEOfinder is its services comply with the legislation and only activate after receiving consent from the target device's owner. This means you can freely track your family members without worrying about legal troubles.
The best thing about GEOfinder's location tracking is its accuracy. Once they have the mobile number, you will get their current location in the form of mapping with a minimum error margin. GEOfinder also gives you the option to reveal your identity or stay anonymous while requesting your child's location. It doesn't require any installation, so there's no need to bother getting access to your child's device or deal with setting up the app on your device.
The only drawback is it's a paid service, though it offers a $1 trial.
4. Find My Phone: Track an iPhone Location Without iCloud for Free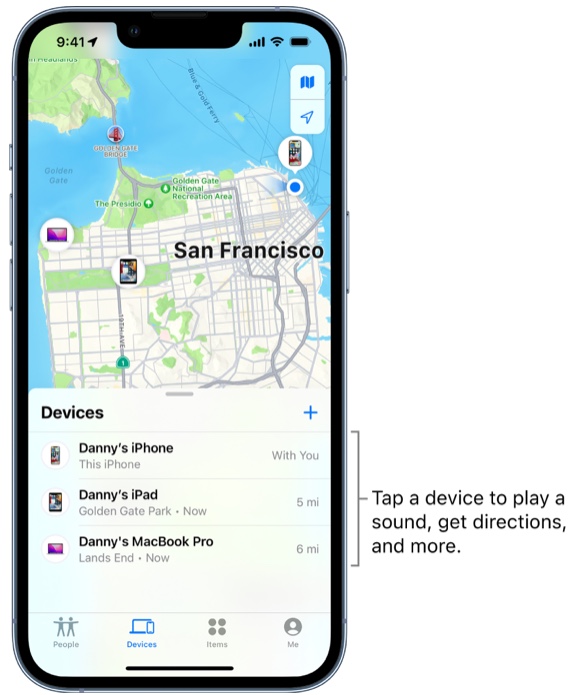 Find My Phone is the most popular option for iPhone users when they can't find their phones, but who said you can't use it to track your child's location without iCloud credentials? It basically uses GPS to track your phone through another Internet-connected device. As long as the Find My Phone app is installed on multiple devices (for example, both iPad and iPhone), you won't need iCloud to track it.
Once you are in, you won't just get their location, but you will also be able to track them in real time and see them move across the map through the target device's built-in GPS. However, Find My Phone can only track the device if it's online. If it's offline, you will see a grey dot on the map where the device was last located.
Conclusion
We hope you now have the answer to "How to track an iPhone without iCloud?" Kids are getting smarter day by day and coming up with innovative lies and coverups for their rendezvous. While this rebellious nature is a part of growing up, you cannot let that slide in today's world. We understand that interfering too much in their lives will only push them away. That's why we have these powerful parental control apps to let you keep an eye on them from a distance. It's a win-win deal; your kids get the freedom they want while you continue to protect them.