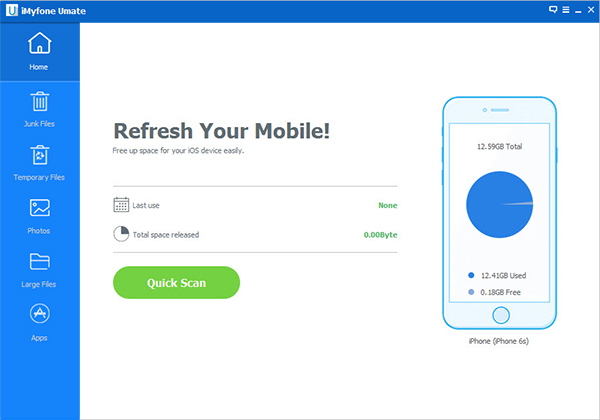 Are you having troubles with managing disk space on your iPhone, iPad or iPod touch? If yes, then we have got an useful software for you using which you can reclaim gigabytes of disk space on your iOS devices. The software is called iMyfone Umate and it is available for both Mac and Windows machines. Using iMyfone Umate to free up space on iPhone is super simple, all you have to do is launch the app on your computer and plug in your device into it. The software will automatically detect your device after which you can scan it and begin the cleaning process.
So how does iMyfone Umate effectively reclaims disk space on your device? It does that by cleaning junk files, removing temporary files, compressing photos losslessly and deleting large files. It also shows you how much each app is taking on your device, so you can remove the ones that you don't use that often. iMyfone Umate gets rid of app caches, photo library caches, corrupted files, cookies and crash logs permanently. It will also remove data that apps store in your device's memory when you run them and leave them there even after they are closed. Doing so releases a significant amount of disk space that you can use for any other purpose.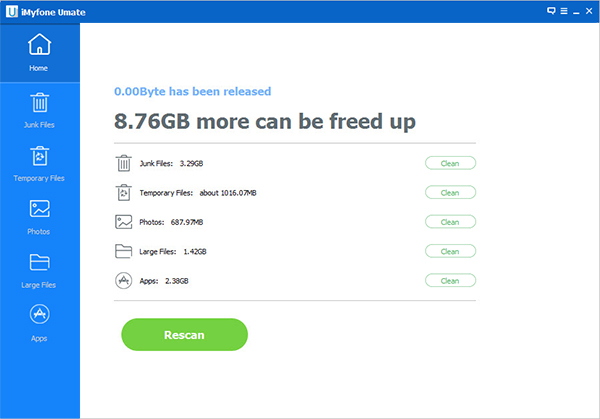 The app also lets you compress the photos losslessly, resulting in high quality photos that take less space. After losslessly compressing photos with Umate you can free up to 75 percent space. Reducing photo size can also help in sharing them over cellular network as they will use less bandwidth when sent over using email or iMessage. Before compressing photos you can also backup the original versions on your computer.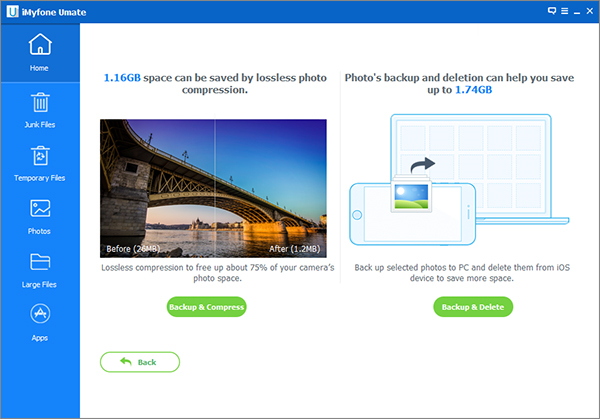 Another cool space saving feature iMyfone Umate offers allows users to scan all videos that are taking more than 5MB space. Users can then either delete those videos or copy them to computer before removing them from iOS device.
This iPhone/iPad cleaner is available these days at 40% off discount on the developer site, but you can test it using the free version! I recommend you take advantage of the excellent price, much lower than the average of the cost of this kind of programs, because it is really worth!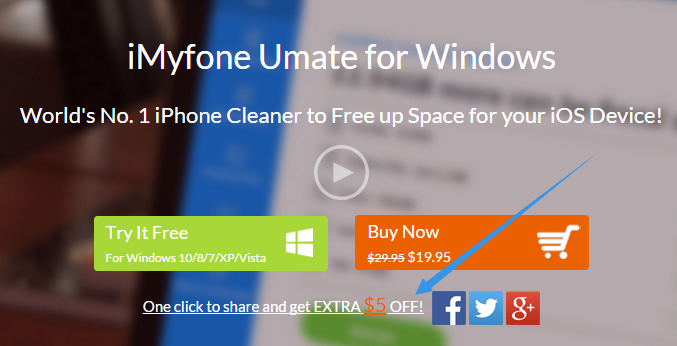 Note: If you want to have an additional discount of $ 5 on the purchase of the complete program, you just share this software page through your Facebook, Twitter or Google Plus. You may check as above.