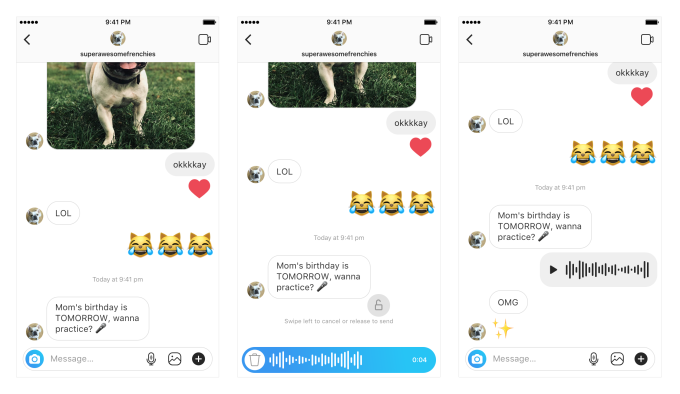 Instagram has added yet another feature to its iOS app, bringing a brand new walkie-walkie feature to the in-app direct messaging. The new feature, which works a lot like the audio messages feature of iMessage, allows users to record and send voice messages to their friends, who can do the same in return. Similar feature is also available in WhatsApp and other messaging apps.
Once this feature has rolled out to their account, users can go to the direct message screen and open a conversation. Then they can hold down the microphone button to record an audio message for up to 1 minute. Once they have recorded the message they can send it over to their friend. The message will appear as a waveform on their friend's device and will remain on the thread indefinitely.
Instagram has been aggressively adding new feature to its app and in last few months it has brought new features like close friends, IGTV and more. The company has also taken steps to get rid of fake likes and accounts from its platform.
The DM audio messaging feature is currently rolling out. To get it make sure you are running the latest version of Instagram app on your device.