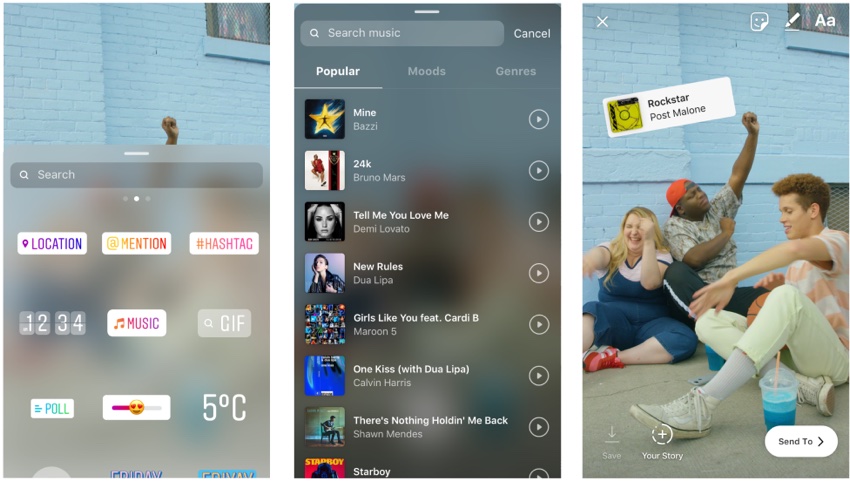 Making its story game even stronger, Instagram has added new Music feature to the Stories section of its app. With this new feature users will be able to add a soundtrack to their story, making it more expressive for user and interesting for viewers. The app will offer a wide range of music options that could fit any moment.
Instagram Stories users can add music to their story in two ways. In a pre-recorded video or photo they can swipe up to access the sticker tray. From there they can tap on the 'Music' sticker, which will then allow them to choose the soundtrack that they want to include in their story as background.
They can also choose a song before even capturing the video. When in the camera viewfinder screen they can swipe left to access the Music mode. Once that option is selected users will be able to select a song and choose the exact part that they want to include in their story. After that they can tap on the 'Record' button. While the video is recording the song will be playing in the background and become part of the story.
Viewers will hear the song in the background and get an on-screen sticker that shows the name of the song and its artist.
Currently Instagram Stories' music feature is only available in select countries. Check for the Music sticker in the stickers tray to see if its available for you or not. The feature is available exclusively on iOS on Instagram version 51 for now and will be added to Android soon. (Instagram)