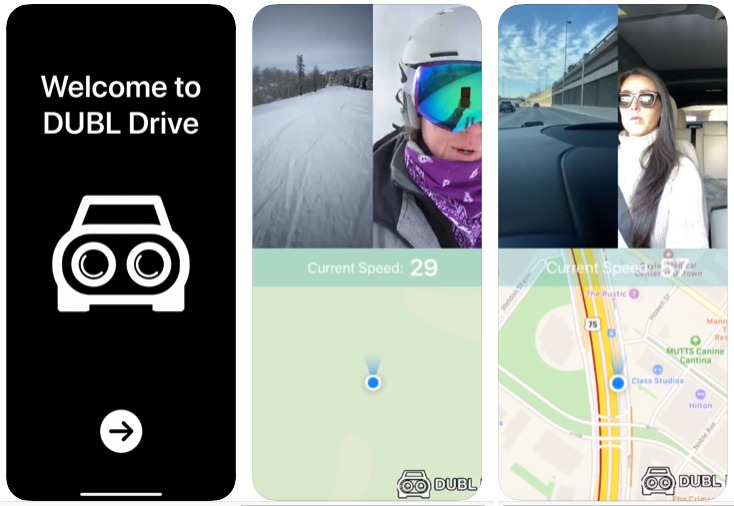 With iOS 13 Apple brought the ability to record with front and back cameras simultaneously. A new app called DUBL Drive takes advantage of this new capability by turning iPhone into a dash cam for cars.
DUBL Drive is a well designed application that will not only record using the front and rear cameras like a normal dash cam but it goes beyond that and also records speed and GPS location along with the video. The app also offers smart features like ability to record when it detects heavy breaking or an impact above 10MPH, and automatically saves the next 30 seconds to user's Photos library.
DUBL Drive app can be used for multiple purposes as in addition to driving, users can use this app to turn their iPhone into a dash cam while bicycling, skiing and more.
In the recorded video you will see footage from the front and rear cameras of your device, your current speed as well as current location on Apple Maps.
You can use the DUBL Drive app on your iPhone XS, iPhone XS Max, iPhone XR, iPhone 11, iPhone 11 Pro and iPhone 11 Pro Max. Unfortunately older models are not supported as the iOS 13's dual video recording feature is only available on these devices.
You can download the DUBL Drive app from the App Store where it is available as a free download. While the app is available to use for free just for 1 week users have to pay $1.99 per month or $14.99 per year to keep using it.