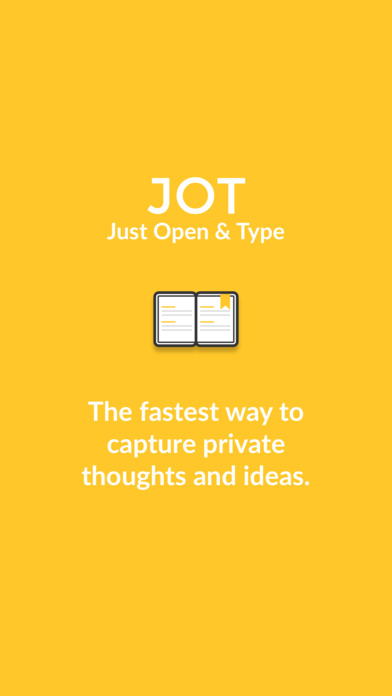 If you search for a note-taking app in the App Store you will get plenty of decent apps in return. However problem with many of the options out there is they lack focus on what is supposed to be their main goal – writing. These apps are filled with so many features and on-screen controls that can be confusing for the user. JOT or Just Open & Type app for iPhone comes with the aim to solve this problem by introducing a simple and perhaps more efficient way of taking notes on the iPhone. Just like its name suggests the main purpose of the app is to allow users to just start taking notes as soon as they launch the application.
When you open JOT (Just Open & Type) from the homescreen instead of seeing a list of previously created notes, you see the compose screen. So without tapping any further buttons you can start typing. Once you are done a new entry will be created and saved. Another notable feature of the JOT app is that it privately locks up notes that can only be accessed after the user enters a four digit passcode.
In order to make typing faster JOT even offers shortcut buttons for moving around the typing cursor and a button to delete whole word with a single tap right above the predictive bar.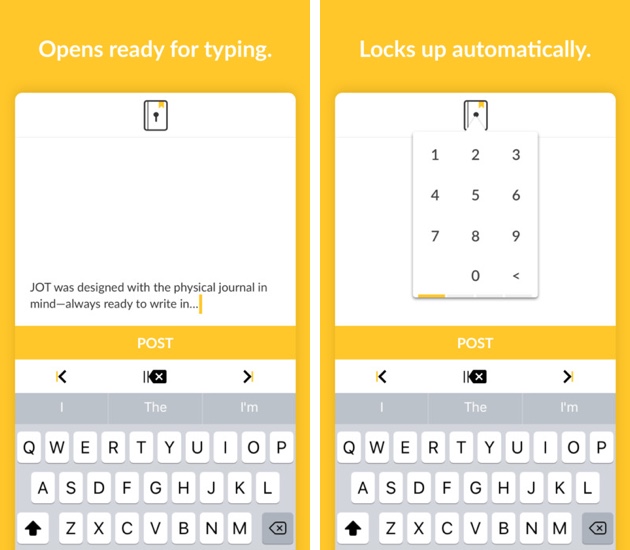 There are many features that JOT lacks at the moment. For example a portrait mode, ability to delete notes and iCloud Backup support is missing. All of these features are expected in the next update according to app's iTunes description.
You can download the JOT (Just Open & Type) app for free. It is available on the App Store at the link below.