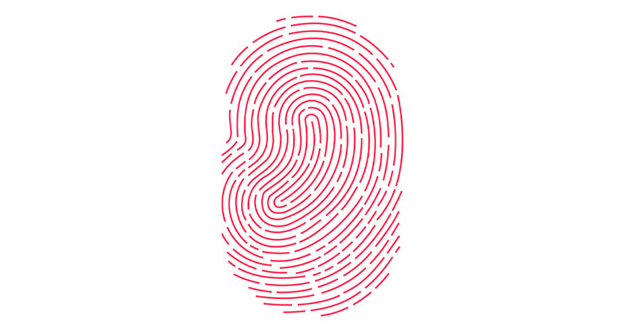 Apple's Touch ID fingerprint sensor has come a long way since when it was first introduced on iPhone 5S. The second generation Touch ID found on newer iPhone models is much faster and perhaps more accurate than the original sensor. While Touch ID is mostly quick and accurate, what many users don't know is you can make it even better. iOS allows users to not only see and rename stored fingerprints on the Touch ID & Passcode Settings page, but also train their device to recognize a finger better. Read on to learn how to find the cell for a particular finger, change its name and train Touch ID for better results.
Touch ID Fingerprint Renaming and Training
1. On your iPhone or iPad open the Settings app and go to Touch ID & Passcode settings.
2. Enter your passcode to access the page. Now under 'Fingerprints' section you will see one or more cells named 'Finger 1', 'Finger 2' and so on.
3. Touch the home button with any finger that already works with Touch ID to see its particular cell on the menu. Once you touch the button the cell will be highlighted as seen in the screenshot below.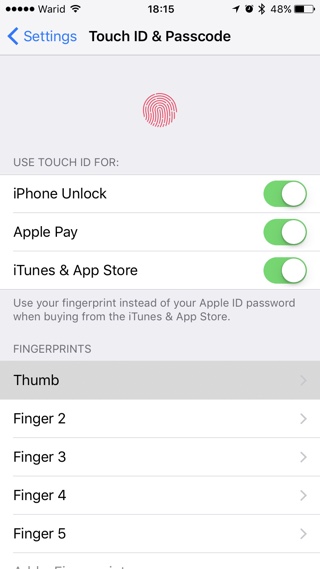 4. Now in order to rename this finger tap on the cell and type its new name. It is a good idea to name the cell based on which finger it belongs to. For example, you can name the fingerprints as 'Thumb', 'Index' etc.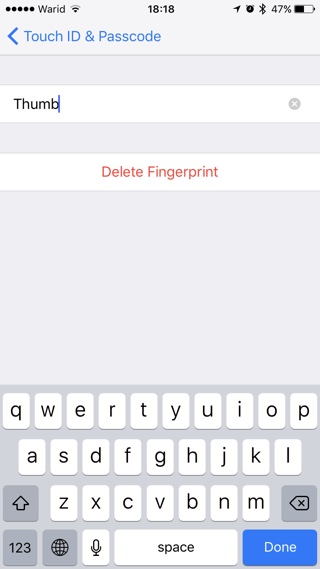 5. After renaming the fingerprints you can also train iPhone by giving it more data about your fingerprint. Return to the main Touch ID & Passcode screen and touch the home button in different positions. Make sure to touch with top, right and left tips of your fingers – slightly changing the position each time. With every touch the fingerprint cell for that finger will highlight, indicating iPhone has recognized the fingerprint and has recorded new data.
You don't need to do the training part as iPhone improves this data automatically every time you use your finger to unlock your device. However if you have recently set up Touch ID or purchased a new iPhone this can speed things up and instantly make using Touch ID a much better experience.