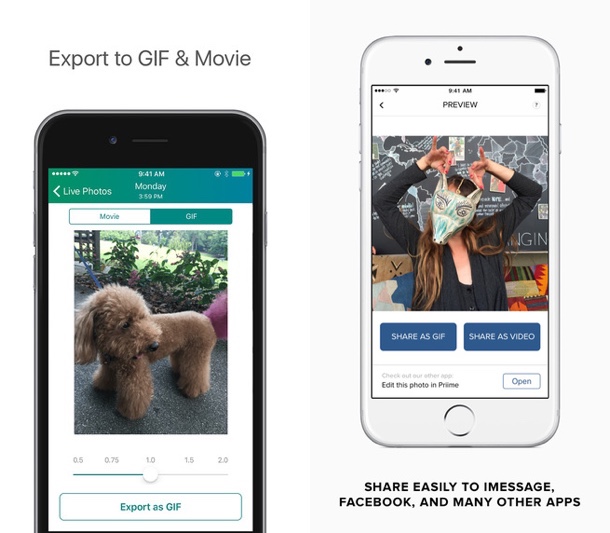 If you own an iPhone 6s, then you would have definitely used the new Live Photos feature of the device. With Live Photos you can bring your photos to life by viewing moments of before and after footage of when the picture was taken. Now two new apps that have been released in the App Store allow users to easily export their Live Photos as GIF or simply as a video file. These apps not only work with iPhone 6s and 6s Plus, which support Live Photos feature by default but also work on older devices that have the feature enabled using tweaks like Live Photos Enabler.
Once you have exported your Live Photos as GIF or movie, you can easily share them on any social networking site or messaging app. This also lets you share 'live' parts of the photo with friends who do not have an iPhone 6s, since to view a Live Photo in its full glory you need to have the latest iPhone. Both apps support 3D Touch, with Lively even offering Peek and Pop functionality. They are also easy to use, allowing users to turn Live Photos in GIF in just a few taps.
You can download Live GIF app from the App Store for $1.99. Lively app is available as a free download, however after three conversions you need to pay $1.99 as in-app purchase in order to continue using the application.