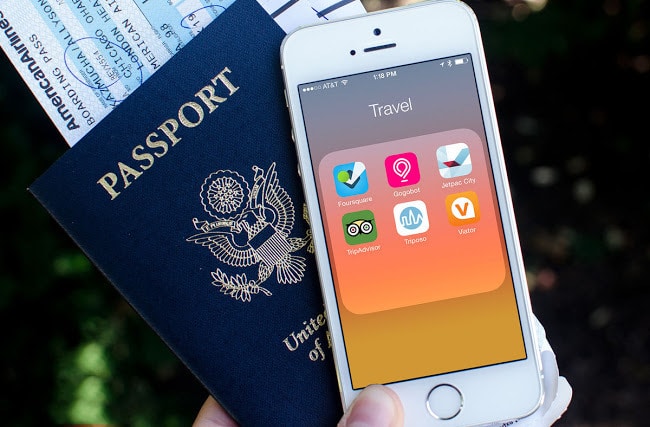 When it comes to travel, whether it's business or pleasure, there's one thing that everybody can't stand and that's queues and delays. Airports all over the world are infamous for long delays and extended waiting times, with many people being able to speak about a holiday from hell. If there was a way to reduce the queuing and waiting, it would be extremely well received and the way forward certainly seems to be through the use of apps for smart phones and tablets.
The advancements in technology, especially over the last few years, has been staggering and one thing that has certainly done is helped make life easier for a lot of people in many ways. The Mobile Passport Control app is revolutionizing travel in the USA right now, allowing people to be on their way with less time hanging around in queues or filling in paperwork. The free app is available for both iOS and Android based devices meaning that the majority of travelers will be able to benefit.
The mobile passport app works in a simple fashion that sees the user set up a profile that contains all the relevant information. Once they have entered things such as their full name, date of birth, passport details and photo identification, they will be able to secure the account with a passcode so that no third party could gain access and misuse the information. The app generates a receipt which can then be used to breeze through queues at border control for example. There's also no need to fill out customs forms either, they're now obsolete thanks to the app, as all verification will be completed thanks to the new technology. One would be advised to consult an immigration lawyer to make sure all the proper protocol has been followed.
It's apps like this, that are now available to download, that will change the way people travel on a global scale. Over 1 million people have already taken a keen interest in the USA and it's expected that apps that assist with passport and immigration will roll out around the world imminently. After all, it seems that doing things digitally really is the way forward and in many cases it's certainly more secure. People on their travels for whatever reason won't complain either at the prospect of facing a lot less queues and waiting times in airports. Apps could actually make traveling a delight rather than the sufferance it appears to be for many.
One thing is for certain, technology is always advancing and it's important that people follow suit. Reducing the amount of time people spend waiting in line at passport control for example will go a long way in making things flow better in terms of efficiency and its technology such as apps on smart devices which can make that happen. The UK for example hasn't changed its practices since e-passports over 10 years ago. Making use of passport and immigration apps could really propel them in the right direction, leading to a huge boost in the amount of happy travelers they encounter.