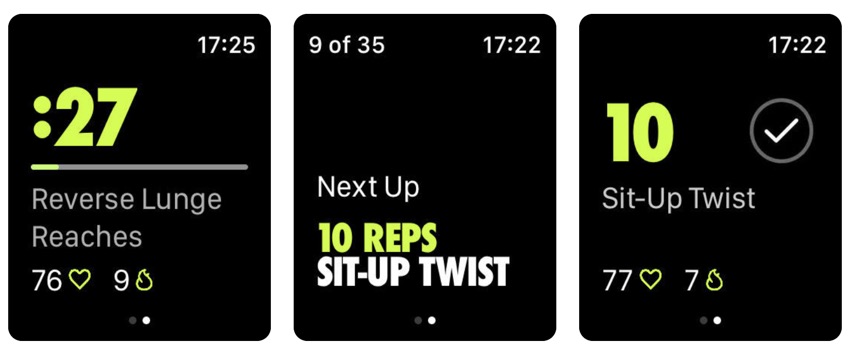 If you are a fitness freak who uses Nike's Training Club app, then you would be interested to know that watchOS version of the app is being launched that will allow users to access over 180 workouts right on their Apple Watch. Users will be able to monitor their workouts right from their Watch, reducing their reliance their iPhone.
According to Nike, it made the decision to bring the Nike Training Club app to watchOS after calls from users to reduce reliance on smartphone during workouts.
Although the Nike Training Club app has been launched on watchOS, right now it can only be used to monitor currently active workouts rather than giving users ability to start new workouts from their wrist. It will show users their current heart rate, calories burned, time remaining for current exercise and their next exercise.
This launch will make the app more useful by allowing users to monitor their accurate heart rate, approximate calories and other statistics that can be read though the Apple Watch. The app will also send users weekly notifications to encourage them to complete workouts and close their Activity rings.
You can download the free Nike Training Club app for free on your iPhone and Apple Watch using the link below.