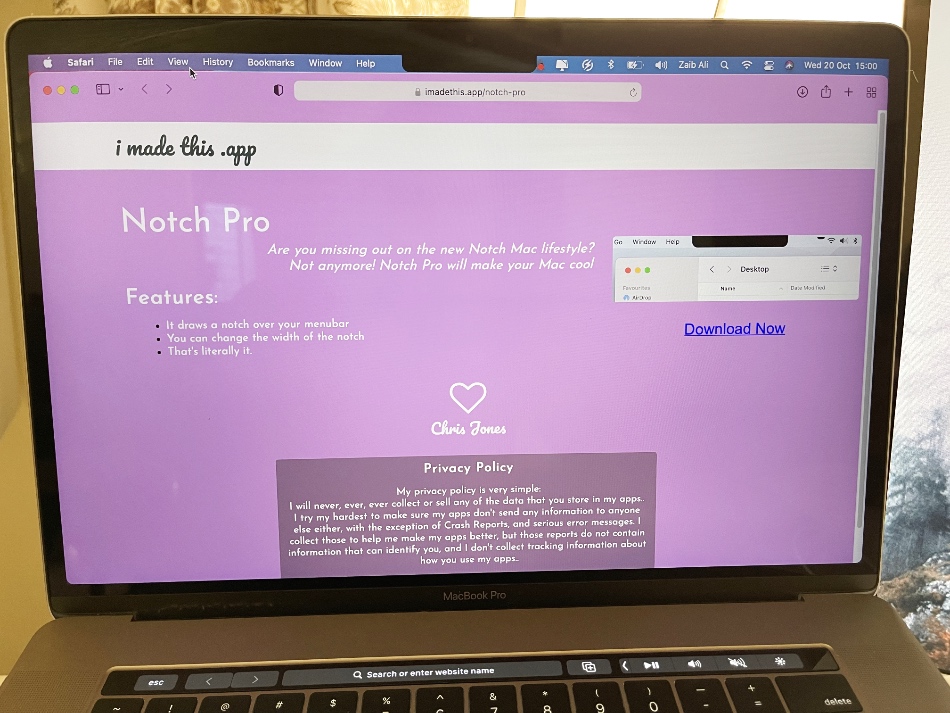 Do you want to know how the notch feels like on a MacBook Pro? Or you have ordered a 2021 MacBook Pro for yourself and want to warm up to the reality of a camera notch sitting on top of your MacBook's display? Either way the new Notch Pro app is something you need to try.
This clever little app adds a notch to any MacBook including the older MacBook Pros. When running it simply draws a notch over the menubar that looks awfully similar to the MacBook Pro notch.

Users get to change the width of the notch and make it larger or smaller depending on their preference. You can make the fake notch as small as a few centimetres or increase its size to cover almost the entire menu bar.
While this app may have been made to mock Apple's addition of the notch to MacBook Pros it still can be useful for those who want to get used to it before their new MacBook Pro arrives next week.
Notch Pro app is available for free at the link below.
What do you think about the Notch? Have you tried the Notch Pro app to get the feel of the notch yet? Let us know in the comments below.
Disclosure: iOSHacker may receive a commission if you purchase products through our affiliate links. For more visit our privacy policy page.