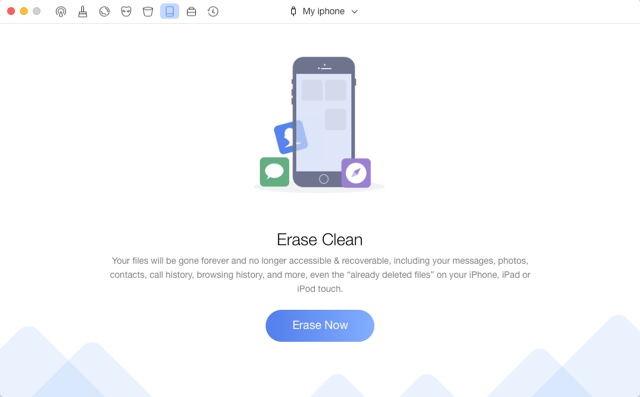 Selling your iPhone or iPad to a stranger can be a tricky business. Even though you delete all of your personal data from the device before handing it over to someone else you can never be too sure if the person on the other end has some malicious intents or not. That is where PhoneClean 5 for Mac and Windows comes in. This powerful tool offers a number of useful features including the Erase Clean feature.
With Erase Clean feature the PhoneClean 5 desktop app makes sure everything on your iPhone including photos, messages, contacts, emails and other personal data is removed from it. The application uses military-grade shredding algorithms that make sure nothing remains on the device. The data once deleted using PhoneCare's Erase Clean feature is erased permanently and is unrecoverable.
PhoneCare works on removing the most sensitive data from the device that includes photos and videos taken with the built-in camera, downloaded from the web or received from friends over email or messages. The app also removes all sorts of stored messages from the device including the iMessage and SMS. It will also get rid of things like emails, attachments, images, videos etc to ensure your privacy is not breached afterwards.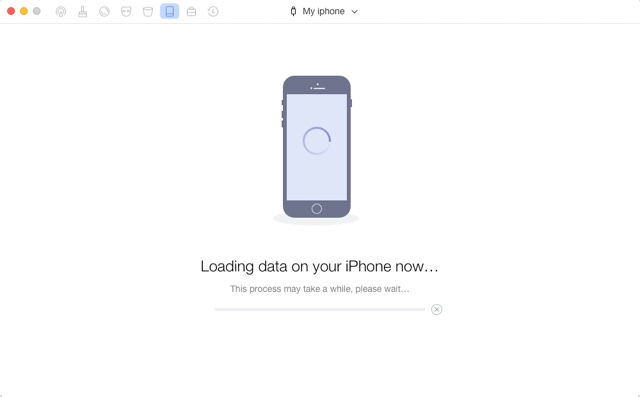 All the contacts as well as user's call logs is removed from the device. This includes Facetime history. Browser history as well as your Settings and configurations from the Settings app are removed.
PhoneClean's Erase Clean option is not only useful when you are selling the device or giving it away to a friend but it can also be a lifesaver when you are sending your device for repairs. With PhoneClean's one click solution you can delete any private data from the device with minimum effort.
The PhoneClean app that offers a number of other features can be downloaded for Windows and Mac platforms. You can download the app for free and try its free trial. If you like the app you can go pro with one year license for single computer costing $19.99.
Disclosure: iOSHacker may receive a commission if you purchase products through our affiliate links. For more visit our privacy policy page.