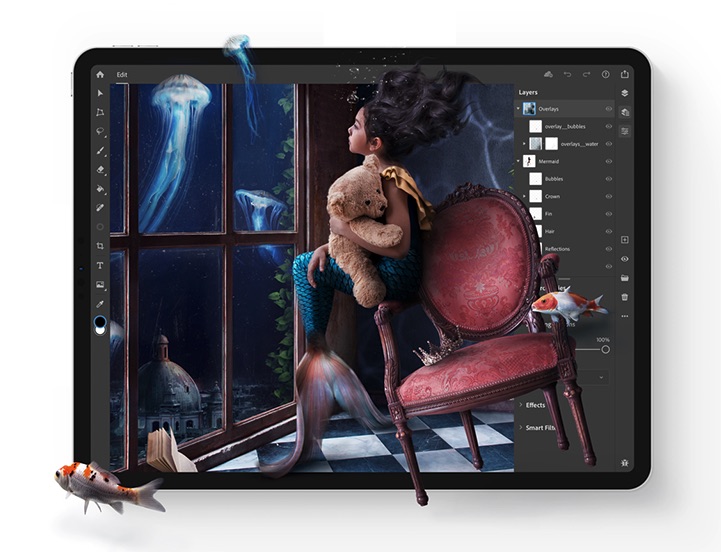 Almost 1 year after Adobe Photoshop for iPad was announced, today the app is finally available to download in the App Store. Photoshop for iPad is available as a free download however it will require Adobe Creative Cloud. The new iPad app aims to offer the desktop-like Photoshop experience on the iPad, however with its initial release it is offering part of the experience. Adobe says they will continue to add more features as the app matures over time.
In the first version of Adobe Photoshop for iPad users get access to the core composition and retouching tools. You get access to layer stack, toolbar tools, Quick Selection tool, Lasso tool, advanced selection options, Spot healing, clone stamp and more. These tools will be joined by enhanced brushes, masks, refining edges and smart selection for subjects with future updates.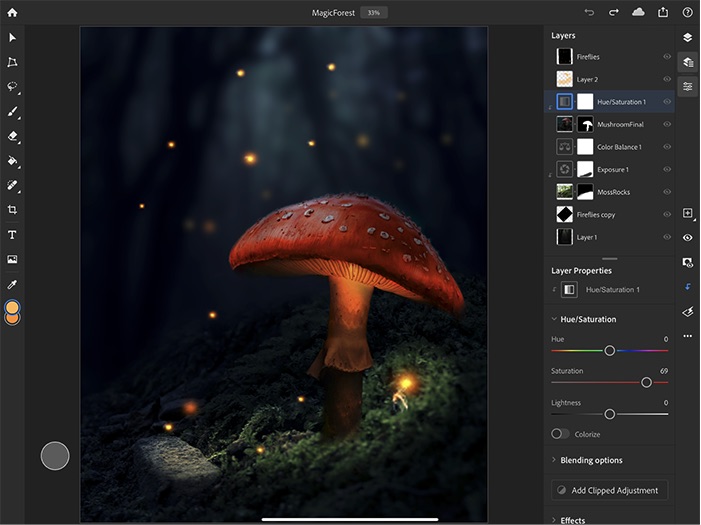 Adobe Photoshop for iPad offers full support for PSDs, which means you can pick up working on any PSD you were working on the desktop and start editing it on the go.
Here's a list of iPads that are supported by Adobe Photoshop for iPad…
Supported devices:
iPad Pro (Wi-Fi, Wi-Fi and Cellular)
iPad Pro (12.9-inch) and 2nd generation
iPad Pro (10.5-inch)
iPad Pro (9.7-inch)
iPad 5th Generation
iPad Mini 4
iPad Air 2
Both generations of Apple Pencil work with the Photoshop app.
The release of Photoshop for iPad is both exciting and disappointing for creative professionals who were promised the full desktop like experience on the iPad. However today Adobe has delivered a compromised version with promises of a better version in the future. This is reflected by app's average 3.8 star rating on the App Store so far.
You can download Adobe Photoshop for iPad from the App Store, where it is available as a free download.