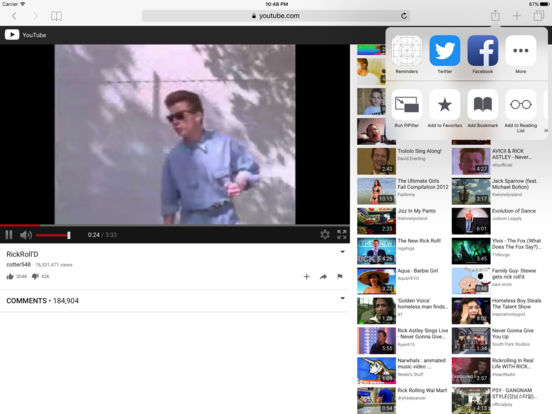 If you are fond of the Picture-in-Picture (PiP) feature of iPad and feel annoyed when it is not supported by a site you visit, the PiPifier app, which is basically a Safari extension can help. With PiPifier you can bring the Picture-in-Picture mode to websites that don't support it. What's even better is this app is available separately for both iOS and macOS platforms, in their respective App Stores. So with this app you can add PiP to unsupported websites on both mobile and desktop Safari.
The PiPifier is an action extension for Safari browser using which you can view any HTML5 video in Picture-in-Picture mode, even though the website does not support the feature. Since this is an action extension, you can access it through iOS's Share Menu. When a video is playing in Safari from a website that does not offer PiP support, simply hit the Share Menu button and choose more. Then tap on 'Run PiPifier' option to enable it. Finally select the 'Run PiPifier' option on the website that has the video. Download the free PiPifier app for iPad here.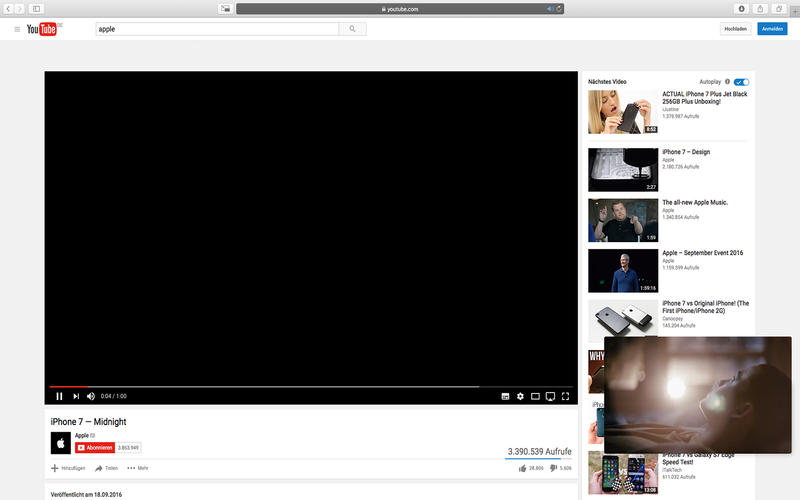 The PiPifier app is available separately on the Mac App Store. On the Mac load any HTML5 video and click on the PiPifier icon in the Safari toolbar in order to start Picture-In-Picture for a video. Before you do so, make sure you have clicked on the video player once in order for this to work.
After downloading the free PiPifier app from the Mac App Store make sure you launch it, then open Safari > Preferences > Extensions. From there enable PiPifier, then choose Video > Customize Toolbar and drag the PiPifier icon to the toolbar, where you can access it conveniently whenever you want to use it. Download he free PiPifier for Mac here.
Disclosure: iOSHacker may receive a commission if you purchase products through our affiliate links. For more visit our privacy policy page.