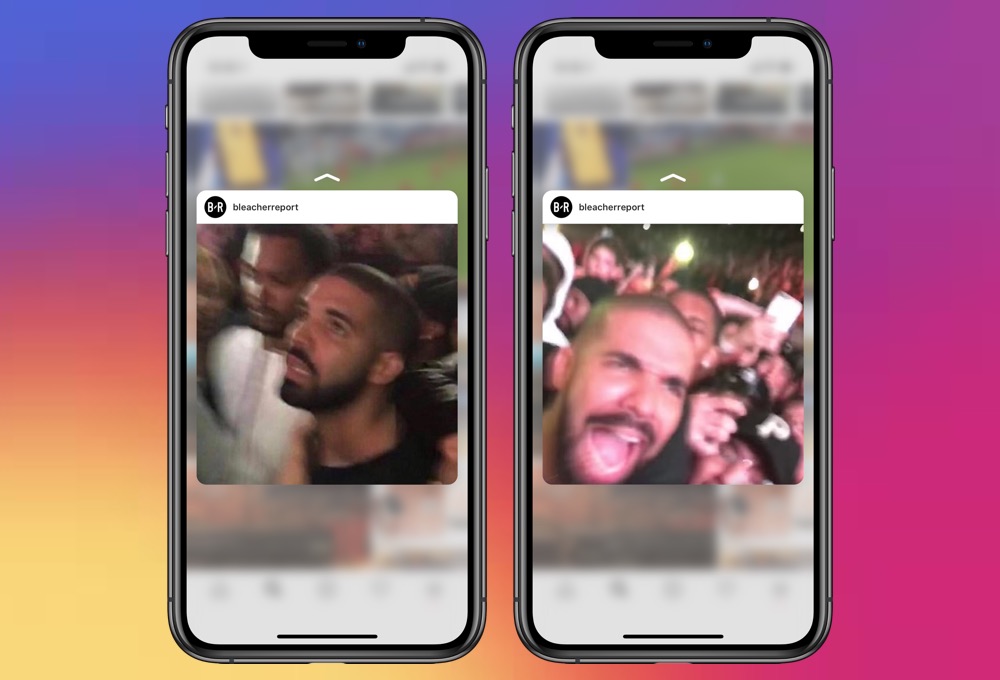 Instagram app for iPhone is currently one of the most popular social media app out there. If you use the app on a regular basis (or perhaps too much), then we have got a nice little shortcut that will make the experience of using Instagram more fun. If you have an iPhone with 3D Touch functionality, you can get quick previews of Albums shared by your favorite users without having to fully open them.
How this Instagram shortcut works is pretty simple. While you are on any user's profile or the discovery page simply force tap on an Album post. Album posts are marked with an album icon on top right corner of the thumbnail. When you do make sure you apply half pressure on the screen instead of fully pressing it (which would open the post). When half pressure is applied a popup will appear letting you see larger version of post's main image. At this point you can move your finger left or right to see rest of the items in that particular album. You can view all the items in an album with this 3D Touch gesture.
You can move your finger right to view next image/video or move it left to view the previous one. Once you are done let go of your finger to return to the profile page.
It is a small feature but can result in saving a lot of time for Instagram users.
Be sure to check out other 3D Touch gestures available on Instagram app. What do you think about this gesture? Let us know in the comments section below.