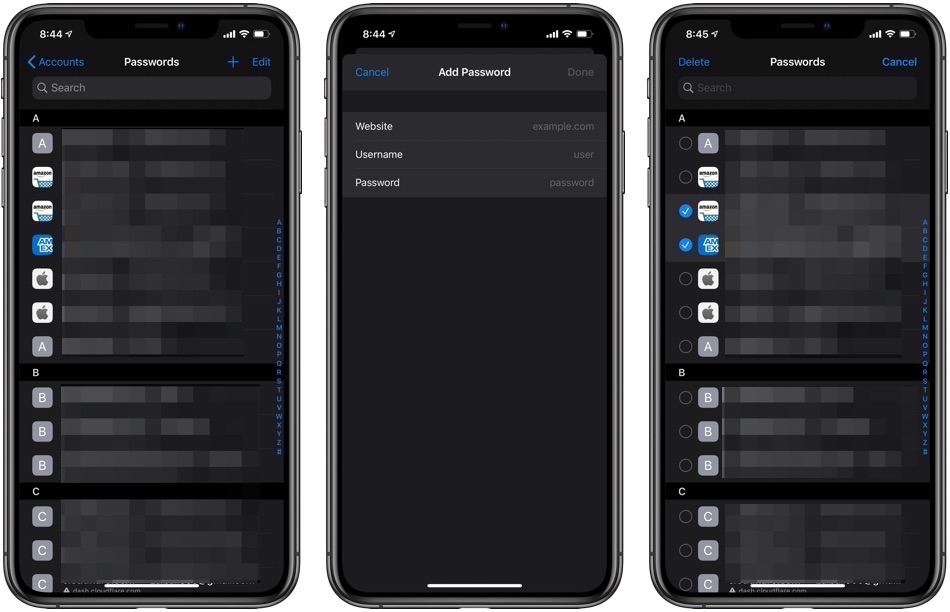 iOS 14 is going to bring some big changes to the Safari browser on both iPhone and iPad. One of the big changes will ensure your online security and protect you from data breaches.
The new iOS 14 Safari will be capable of not only storing your passwords securely in iCloud Keychain, but it will also be able to securely monitor your stored passwords for potential leaks and hacks. Safari will actively search online to see if your password has been leaked in a data breach. This feature will also be available on macOS Big Sur.
Safari will securely compare your password against lists of passwords that are leaked and released in publicly available databases.
And if it founds your account information in a breach, it will help you by automatically generating a new secure password for your online accounts.
Apple says Safari can monitor if a stored password has been leaked by using strong cryptographic techniques to regularly check derivations of your passwords against a list of breached passwords.
Safari will check publicly available data breaches to find if your password is included in a secure way and without revealing any information to an external party, which includes Apple.
There are third-party websites and apps like password managers that already do this. And it is great news that Apple is adding data breach monitoring feature to Safari and iCloud Keychain. This will help users in keeping their accounts secure by changing their account passwords as soon as they are leaked.
Other Features in Safari for iOS 14 and macOS Big Sur
In addition to this Safari is gaining Google Chrome like web page translation feature that will let you tap on the translate button to quickly translate contents of a web page in various languages including English, Spanish, Chinese, French, German, Russian or Brazilian Portuguese.
Safari will also offer faster JavaScript engine speeds and according to Apple's claims will be able to deliver up to 2x faster JavaScript performance when compared with Google Chrome on Android.
Under iOS 14, iPadOS 14 and macOS Big Sur Safari will also show Website Privacy Report to users in which users can find information about all the cross-site trackers that have been blocked by Safari's Intelligent Tracking Prevention.