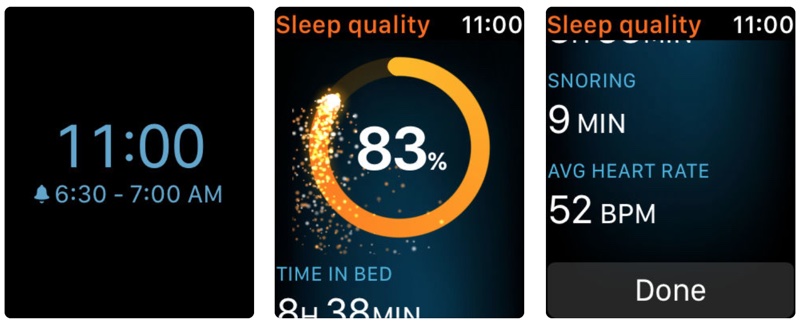 If you are someone who has a snoring problem, then Sleep Cycle's newly released Apple Watch app can help. The app comes with a feature called Snore Stopper that makes the watch silently nudge, in order to let you know that you are snoring.
The iPhone version of the Sleep Cycle app detects snoring and notifies you with a nudge. The nudge that is produced with the help of the Taptic Engine is quite subtle, so it won't wake you, however according to the developers of the app it is strong enough to prompt you to change positions, which can potentially help stop snoring.
You can take advantage of this feature by making sure it is turned on by going to Apple Watch app settings found on the iOS version of the app.
Sleep Cycle's Watch app also has other features such as an alarm feature that uses the Taptic Engine to wake up the user quietly. In addition to that the app offers features like heart rate average that is calculated through out the night.
You can download the Sleep Cycle app from the App Store, where it is available for free. The app offers subscription based in-app purchases to unlock premium features, however most features including snore detection are available in the free tier.