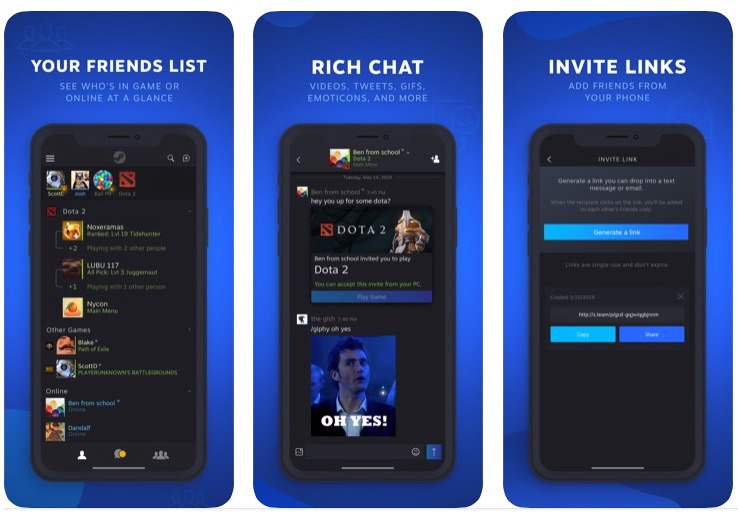 Popular gaming platform Steam has released the Steam Chat app on iOS and it is now available for download. The release of Steam Chat comes a week after company's release of the Steam Link iOS application. Using Steam Chat app users of Steam will be able to chat with their Steam friends on the go. They will also be able to participate in group chats. The app offers Rich Chats with support for videos, tweets, GIFs, higher fidelity links and more.
Apart from chat the Steam Chat application offers the ability to see the status of Steam friends and find out who is in game or online. Users will also be able to see their custom categories and favorites bar on the iPhone app.
Using the app's Invite Links feature Steam users can quickly add new friends by generating an invite link on their iPhone and sharing it via text or email.
Other features of Steam Chat app for iPhone include customizable notifications giving users the opportunity to customize notifications based on friend, group chat or chat channel.
There are a few things that are noticeable missing from the new Steam Chat app such as the voice chat, however Valve says it will be added in the future. Another thing missing is the native support for iPad, however there's no word on when it will be added.
You can download the free Steam Chat app on your iPhone at the link below.