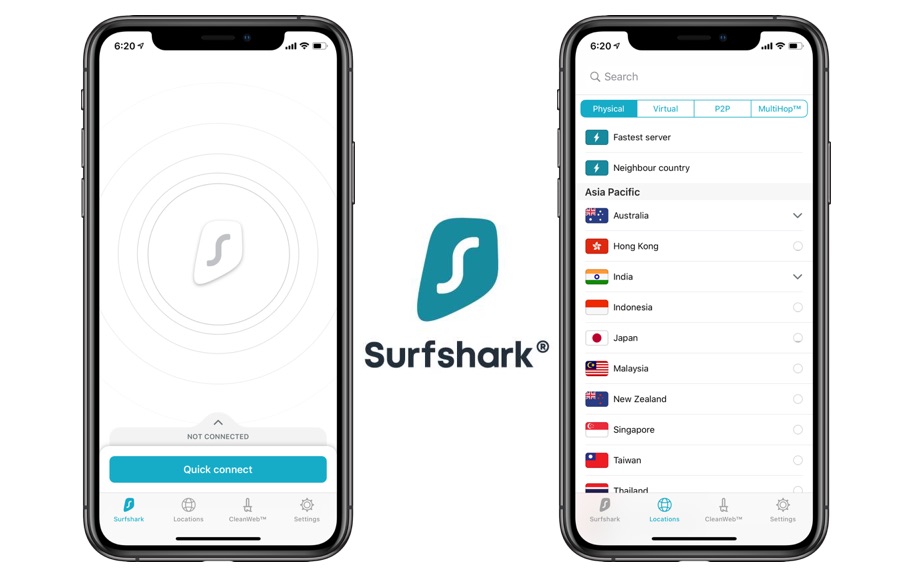 In today's digital world it is hard to overestimate the importance of using a VPN. A VPN app lets you securely browse the Internet without worrying about your data leaking out to hackers, government agencies, snoopers and other potential threats. A good VPN service will also allow you to gain access to apps, media and services that are not available in your local region. So if you live in a country that does not allow you to play a specific YouTube music video, you can use a VPN to gain access to that video. Similarly if a game or service is not supported in your region, you can use a VPN app to change your current location to a supported country and access the service just like a person living in your chosen country.
There's no shortage of VPN services for iPhone and iPad users, however choosing the right option for yourself can be a tricky endeavour. Each VPN service comes with different sets of features, bandwidth, design and pricing and these factors can vary a lot.
I have been using the Surfshark VPN on my iPhone and iPad and have found it to be perfect for my personal needs. The main highlight of Surfshark VPN is that it offers blazing fast speeds, that are certainly not common among its competitors. Along with speed, a good and stable connection is a hallmark of a decent VPN service and Surfshark does not disappoint in that department. While connected to Surfshark's VPN network I have played games, watched long videos and downloaded content without any hiccups. In fact this VPN's performance was so good in my experience that I literally forgot that I was using a VPN at all.
With Surfshark VPN you can boost your privacy by hiding your IP address, choose from over 800 servers located in over 50 countries, share and access your sensitive data without worrying about security and more.
While speed and stability are equally important along with privacy and security, Surfshark also shines with extra features that are not available in other VPN tools for iOS. Surfshark VPN offers the 'CleanWeb' feature that allows users to experience the web without any annoying ads, trackers, malware and phishing attempts. CleanWeb is an option tool that can be enabled from the Surfshark's iOS app. While the CleanWeb toggle is turned on, you will be able to take advantage of this ad-blocker tool all the time you are connected to the Surfshark's network. This amazing feature saves you from the hassle of installing a separate ad-blocker on your iPhone and helps in making the Internet faster.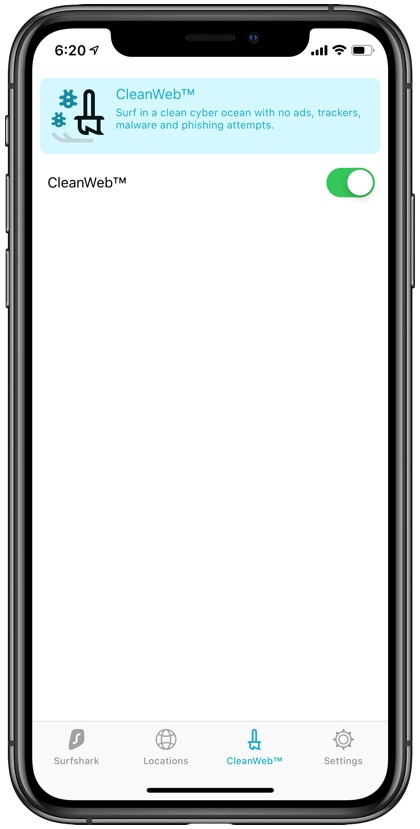 Surfshark also offers the 'Kill switch and auto-connect' toggle that is available through the in-app Settings page. This option disables the Internet access in case the VPN connection suddenly drops. This is a clever feature, as it protects your privacy in case there's a problem with the VPN connection.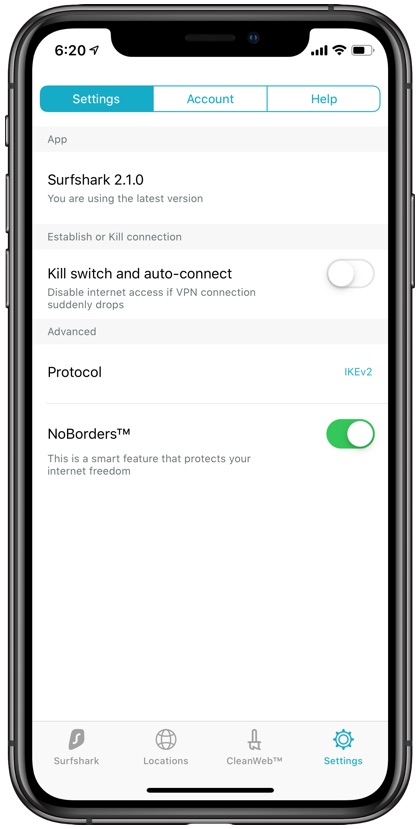 Using Surfshark VPN's iOS app is very simple. Once you have performed the VPN's setup on your device you are able to quickly connect to its network by launching the app and tapping on the 'Quick Connect' button. You can also choose a different location for your connection by going to the 'Locations' tab, where you can choose from various options including 'Fastest server', 'Neighbour country', 'Recently Used' and a list of available countries and their cities.
Here's how you can start using Surfshark on your iPhone or iPad.
Download the SurfShark VPN from the App Store and launch it.
Follow the on-screen instructions to add VPN's profile to your device. You will need to enter your device's passcode during this process.
Once the VPN has been added tap on the 'Quick Connect' button. At this point you will be asked to add a subscription to your account.
After confirmation you will get a 7-day trial that will allow you to use Surfshark without any limitations. You can choose to cancel your subscription at any time within these 7-days to avoid getting charged for annual subscription.
Surfshark: Secure Mobile VPN comes with a 7-day free trial that allows you to test out the VPN service before buying its yearly subscription. Once the trial is over you are charged $47.99 for an annual subscription, $39.99 for a 6-month subscription and $10.99 for a monthly subscription.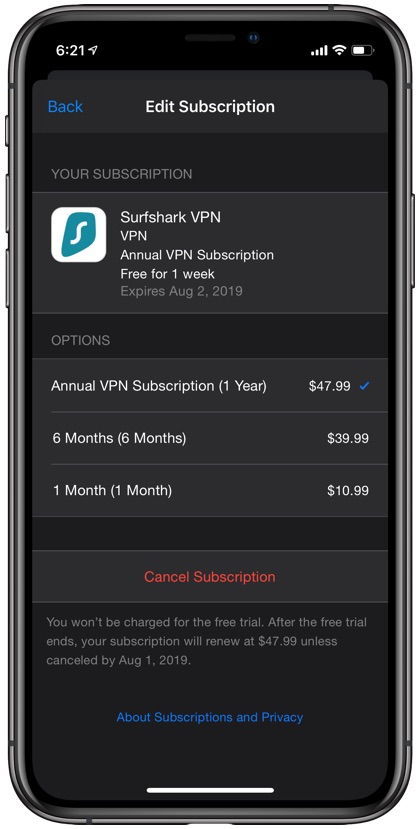 You don't have to be a maths wizard to understand that the yearly subscription offers the best value for money. To download the iOS app from the App Store click here.
Disclosure: iOSHacker may receive a commission if you purchase products through our affiliate links. For more visit our privacy policy page.