The cryptocurrency prices might have tanked. However for some this might be the the perfect time to invest money in Bitcoin and gain a healthy profit if and when the prices go up again.
If you're someone who is looking to make investments in Bitcoin and other cryptocurrencies from your iOS device, then you ought to check out the top three best investments apps for iPhone.
These iPhone apps not only allow you to store your cryptocurrency securely in a wallet but they are also full fledge exchanges that enable you to buy, trade, hold or sell crypto right from your iPhone.
The reason why we have chosen these three apps for your cryptocurrency investments in 2022 is because they offer security against hacks and their iPhone apps are designed with features that help users in protecting their accounts with the help of features like Face ID, multi-factor authentication and more.
Think about security first
Before we list the top 3 apps for securely investing in Bitcoin in 2022, it is important to make sure you are securing your investment. With so many scams going around involving cryptocurrency and hacks that steal user's data it is a no brainer to take essential steps for protecting your accounts.
There are a number of easy steps that you can take to protect yourself from hacks. You can make your investments secure by choosing a secure password for your investment account, using a secure VPN, activating multi-factor authentication methods, only accessing your accounts from private devices and through secure networks and hiding your IP address. What makes hiding your IP so important is the fact that when your IP address is exposed anyone can track your activity online and collect your private information.
This can be huge problem if you are using your iPhone to invest and managing your account.
Top 3 Apps For Investing in Bitcoin
Now that you know how you can make your account secure, let's take a look at the 3 apps that you can use to make Bitcoin investments in 2022.
Binance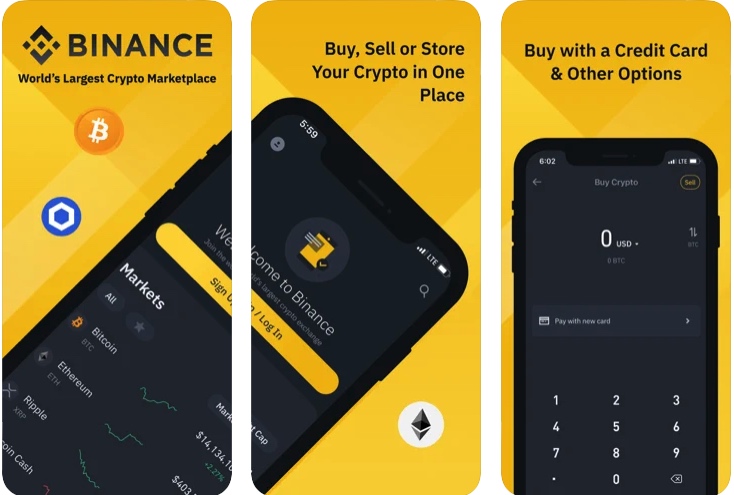 Binance is one of the largest and most reliable cryptocurrency exchanges out there. In fact this is the one that I personally use to manage my own cryptocurrency investments. What makes Binance a great option is the fact that it is a complete crypto exchange that gives you access to a large crypto marketplace.
With Binance you get access to over 300 cryptocurrencies, easy to use crypto converter, ability to trade cryptocurrency on the go, price alerts, ability to place buy and sell orders and more. Binance is available on multiple platforms including iPhone, Mac and browser so you can access your account on your desired device.
You can download Binance from the App Store using the link below.
Coinbase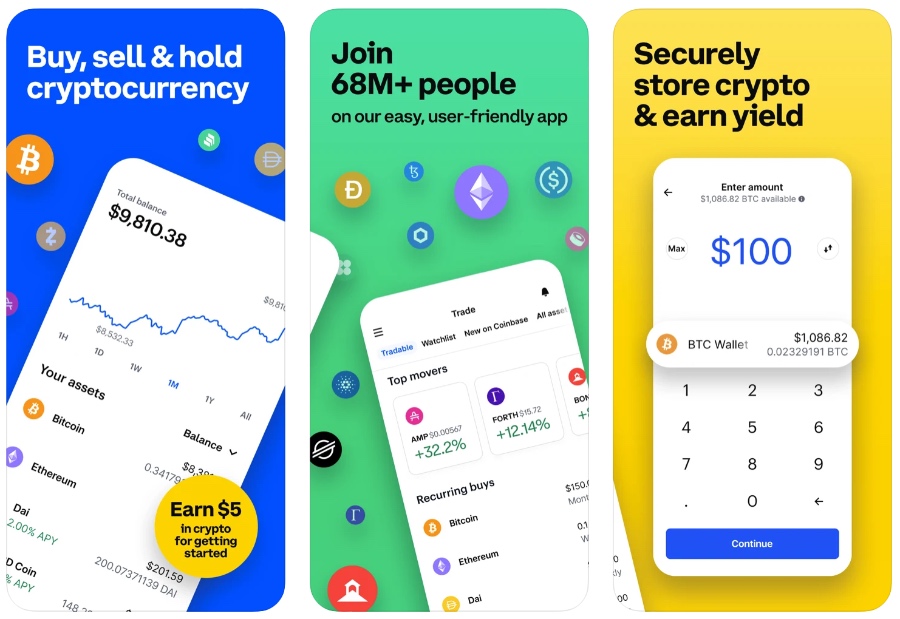 Coinbase is a widely trusted cryptocurrency exchange that makes investing in Bitcoin, Ethereum, Litecoin and others easier than ever. You can use Smart tools available in Coinbase to buy and sell automatically when Bitcoin hits a certain price and stay up to date with your crypto holdings on its beautiful dashboard.
If you are looking to actively trade crypto or hold for a long time, Coinbase is the app for you.
You can download Coinbase app from the App Store for free using the link below.
KuCoin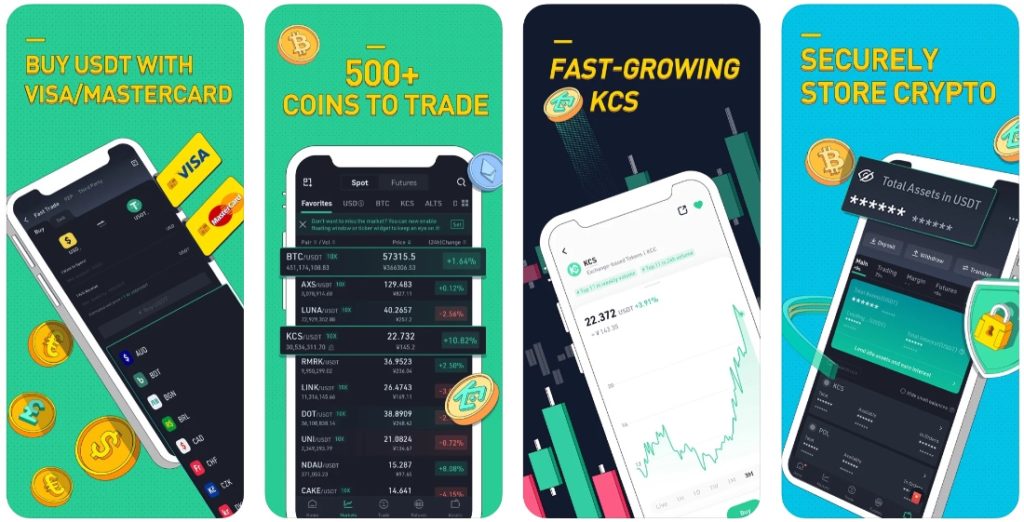 With over 500 cryptocurrencies to trade KuCoin is the only cryptocurrency investment app you will ever need. This app lets you buy USDT with Visa or Mastercard and then convert it into Bitcoin or any other crypto of your choice. The app offers great features for holding, trading and selling cryptocurrencies right from within the app.
In addition to buying and trading you also get access to Derivatives including Futures and Leveraged tokens. Features like Crypto lending and other financing options can also be accessed through the KuCoin app.
You can download KuCoin app on your iPhone or iPad from the App Store at the link below.
There you go folks, these are the top 3 apps that you can use to securely invest in cryptocurrencies. What do you think about these apps? Do you have any other app that you like more? Let us know in the comments.
Disclosure: iOSHacker may receive a commission if you purchase products through our affiliate links. For more visit our privacy policy page.