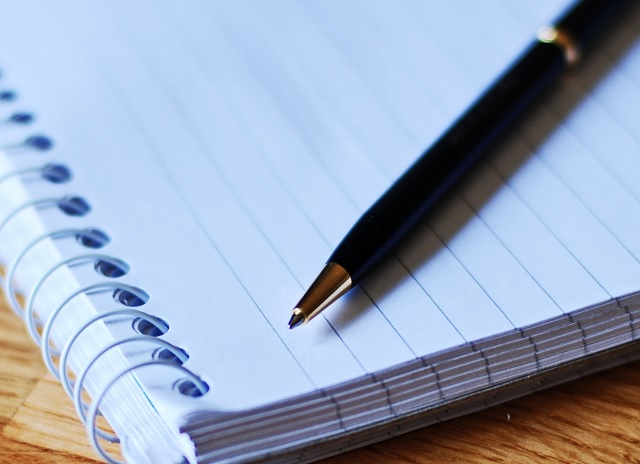 With the rise of portable electronic devices people have started to rely more and more on them for taking and storing useful information as notes, same is true for iOS devices. In fact note-taking remains one of the most popular uses of iPhone, iPad and iPod touch devices. iOS features a stock 'Notes' application that allows users to create quick notes. While the app does the job it is not very powerful and lacks even the most obvious features. This is where some very high quality third party note-taking apps come in offering users what they really deserve.
In this round up we have featured top 5 note-taking apps for iPhone, iPad and iPod touch that are available in the App Store. Read on to find the best alternative for iOS's stock notes app for your device.
Notability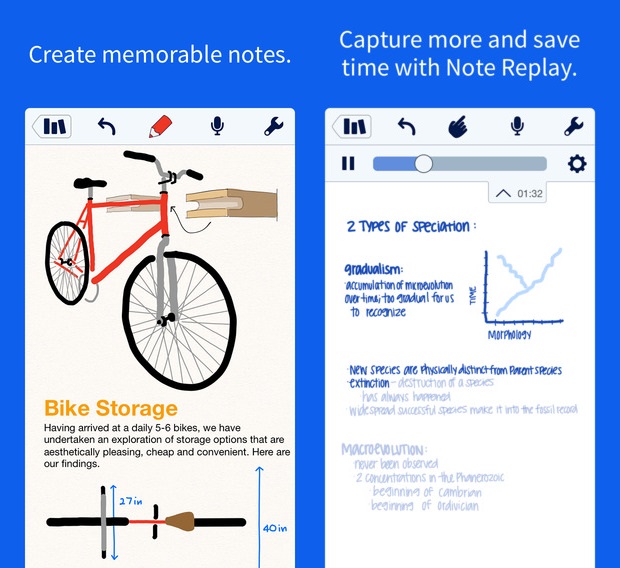 If you are looking for a powerful app that is good for more than just taking notes then Notability is the app for you. Along with the ability to take notes it also lets users create sketches and annotate documents. That's not all as with Notability you can also import worksheets, PDF documents, travel notes, presentations etc and edit them right on your iPhone or iPad using its advanced features. Notability supports audio recording, enabling you to create audio notes and attach them note files. You can organize your notes in the library based on their type and content and also create a backup for them on popular online services such as Dropbox, Google Drive and Box. You can download Notability app for your iPhone, iPad or iPod touch for $2.99. Hurry up as it is available on a 40% discount right now.
Vesper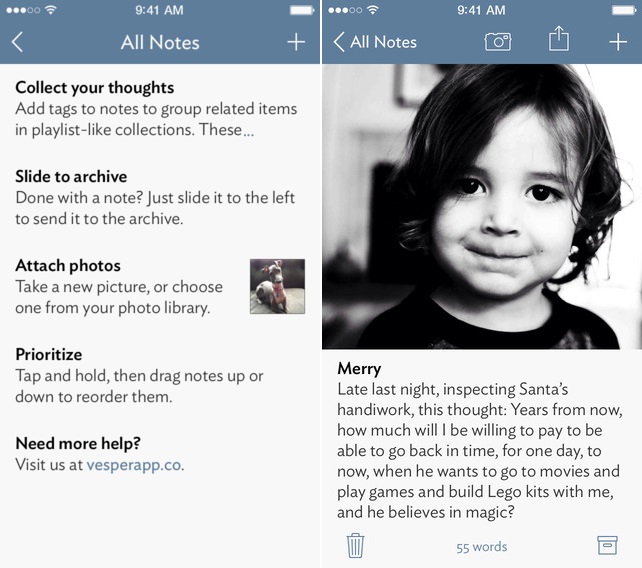 For those of you who care about functionality as well as looks Vesper is the perfect app. With Vesper you can create notes, add images to your notes and classify them using tags. Vesper has got some strong organizing features allowing users to rearrange their notes by dragging them up or down. It also supports gestures that can be used to perform certain actions. There is a 'Vesper Sync' feature that keeps a backup of all your notes so you don't lose them. Unfortunately f or iPad users, Vesper is only available for iPhone and iPod touch. It costs $2.99.
iA Writer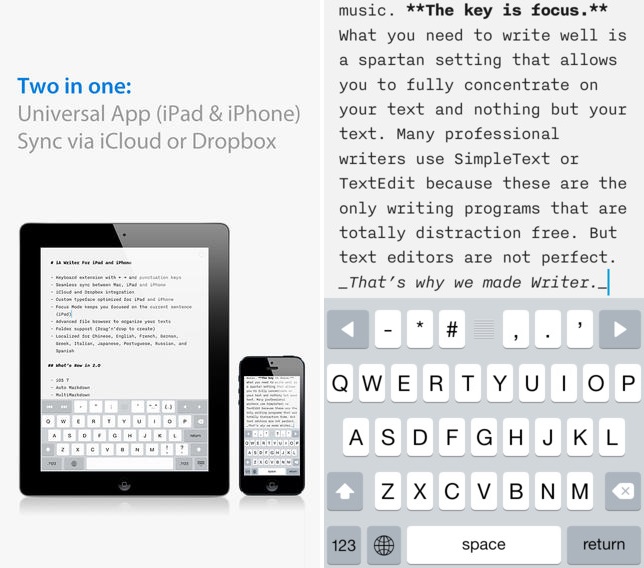 If you are looking for a minimalistic note-taking app that does more than the stock Notes app while maintaining the simplicity then iA Writer is the way to go. It is a universal app that packs useful features like keyboard extensions, focus mode, seamless sync between iOS and Mac versions of the app, Dropbox integration, iCloud Sync, folders and more. You can get iA Writer for iPhone or iPad for $4.99.
Drafts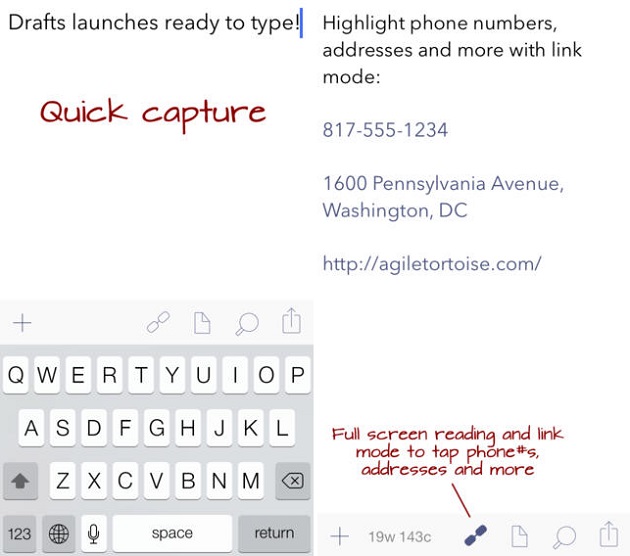 Drafts is a feature-filled note-taking app for iOS that bring a simple design on top of features not found elsewhere. Drafts follows a simple approach to make it possible for users to instantly create notes on their iPhone or iPad. Features include Quick entry that allows users to create a new note as soon as they launch the app, sharing options for social services and email, easy upload actions for Dropbox, Google Drive and Evernote, customizable actions, themes, variety of fonts and more. You can get Drafts for iPhone for $3.99 and Drafts for iPad for $4.99. Since it is not a universal app you will have to purchase for both devices separately.
SimpleNote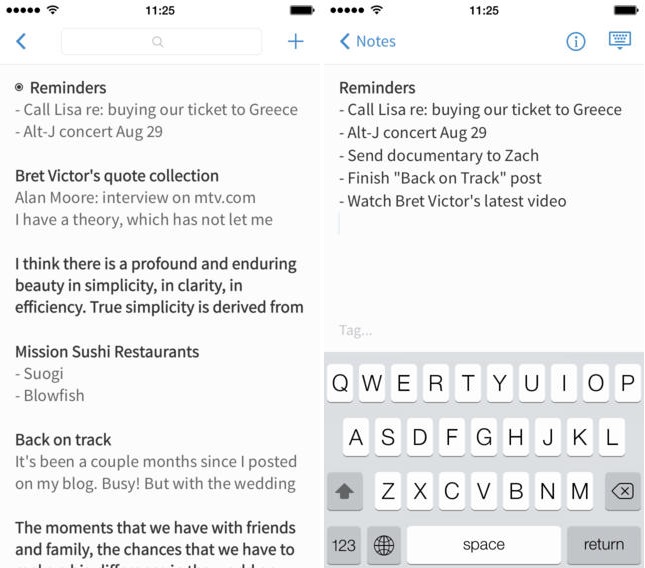 Last but not the least on our list of top note-taking apps for iPhone and iPad is SimpleNote. Just like its name suggest, SimpleNote is a simple app that focuses on notes. It has some really nice features such as lists, tags and pins that let you organize your thoughts in a nicer and convenient way. SimpleNote features quick sharing options, backup feature and ability to synchronize notes accross devices. SimpleNote is a universal app and is available for free in the App Store.
Disclosure: iOSHacker may receive a commission if you purchase products through our affiliate links. For more visit our privacy policy page.