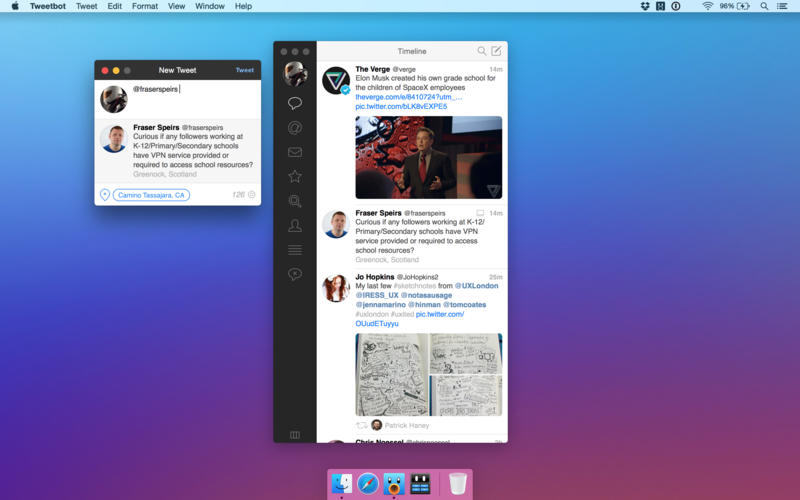 Twitter for Mac is officially dead, in fact the official Twitter client isn't even loading tweets anymore. If you are one of the users who are sad for the demise of Twitter's official Mac client, then you are in luck. Tapbots has reduced the price of its popular Tweetbot client and is not offering a 50 percent discount on the app.
Tweetbot for Twitter client for Mac is now selling for just $4.99, down from $9.99. This is a temporary price cut and the prices will go back up after the weekend. In fact Tapbots has mentioned in a tweet that the promotional price is only for this weekend ending on March 18.
The big discount is a great opportunity for official Twitter client users who are still looking for an alternative. Tweetbot along with Twitterrific is one of the best desktop Twitter clients out there, and if you are someone who does not like using Twitter's website for your tweeting needs, then now is the time to get yourself a copy.
Tweetbot offers some great feature that make the Twitter experience even better for the users. It has a unique design, multiple columns and windows support for lists, mentions, DMs and more, Mute filters, Multiple Device Sync with iOS app allowing users to continue their timeline from iPhone from the same position, support for multiple third-party services and more.
You can download download Tweetbot for Twitter Mac client for $4.99 at the link below.