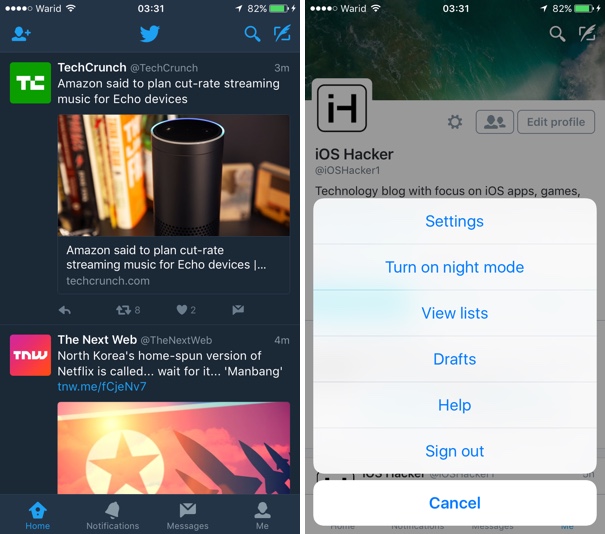 The official Twitter app for iPhone recently got a major update that finally brought the missing 'Night Mode' to the official iOS client. This means you can now switch between the normal white and dark modes depending on the time of the day or light conditions in the place you are using the app at. The feature that has been available in third-party clients like Tweetbot has been the top request from iPhone users and now that Twitter has finally delivered it many users who left might consider switching back to the official app.
Enabling the Night Mode and using it is a straight forward process. You first have to make sure you are running the latest version of Twitter on your device. Then simply launch the app and tap on the 'Me' button from the bottom bar. Next tap on the settings icon from the top that has the gear glyph. From the menu tap on 'Turn on night mode'. Doing so will turn the dark mode on, changing the look of the entire application. When you are done with the Night Mode you can turn it back off from the same menu.
You can download the Twitter app for iPhone from the App Store using the link below.