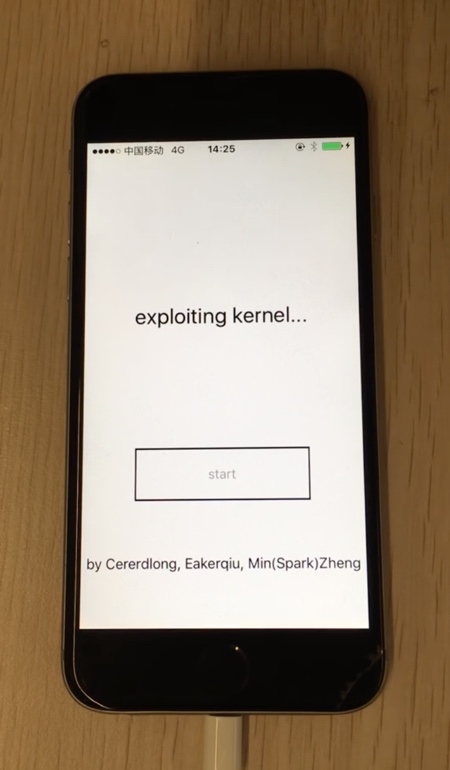 iOS 9.3.4 has been jailbroken. Chinese jailbreak developer Min Zheng has posted the video demo of the iOS 9.3.4 jailbreak, which shows Cydia being installed on an iPhone 6. The jailbreak is being dubbed as OverSky (aka Flying). In the video that is embedded below, developer of the jailbreak clearly shows that the iPhone is running iOS 9.3.4 after which he goes ahead to show the Cydia installation.
Video shows an app called 'OverSky' being launched that performs actions like 'exploiting kernel…', 'Patching Kernel…', and finally 'Installing Cydia…'. Once the app has finished working the developer returns to the homescreen, which then has the Cydia icon. Cydia is also shown running properly, this suggests the jailbreak is working without any problems. Not much is known about the so called OverSky iOS 9.3.4 jailbreak at this point including the fact if it is untethered or not. If you have been following iOS 9.3.3 jailbreak news, then you would know that the PanGu jailbreak was 'semi-tethered', meaning it required users to launch an app and re-jailbreak after every reboot.
Now the big question that should come in everyone's mind is whether Min Zheng or the Team OS which is behind this jailbreak plans to release it for public. We will report in more detail once more information is revealed about this jailbreak.